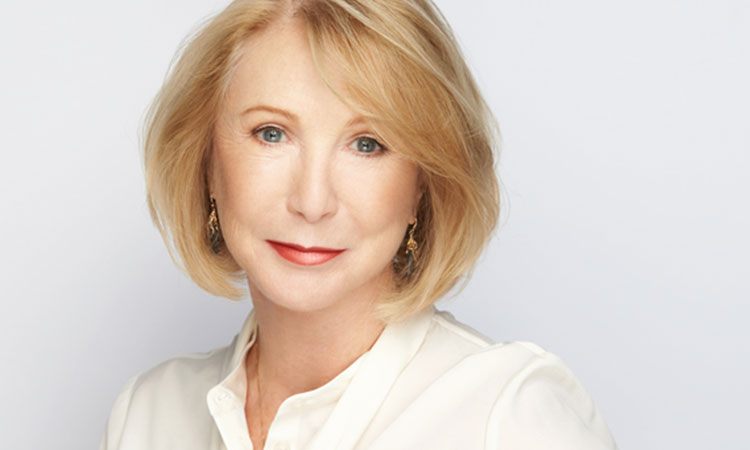 Who Is Jane Iredale?
Essence of L may be a business, but we are not doing this to make a quick buck! Instead, we strive day-in and day-out to give you the best options in skincare. When it comes to cosmetics, Jane Iredale offers some of the finest products we can find. As a result, we have made it a point to stock a variety of options from this world-renowned beauty brand in our online Glow shop.
But who is Jane Iredale? Why are her products so special? Let's go over some of the important questions you might have about this incredible cosmetic line.
About Jane
Jane's story didn't start with makeup. Instead, she moved from her London home to New York to pursue a career in the entertainment industry. She scored numerous TV and film credits between 1980 and 1986 as a casting director, producer, and production manager. During her workday, she noticed many actors and actresses struggling with sub-par makeup that barely held up for the duration of a single shoot. Worse, this makeup often triggered skin conditions and caused actors to suffer career-threatening breakouts. In 1994, Jane decided that she had seen enough and introduced her Jane Iredale skin care products to the world.
The results were simply staggering. Jane Iredale makeup wasn't just healthy and soothing for normal skin, it was embraced by medical professionals (such as plastic surgeons and dermatologists) for its ability to safely work with sensitive and damaged skin. Jane's products utilize a carefully chosen blend of mineral ingredients and antioxidant properties that work together to keep your skin beautiful, healthy, and under control.
Good For Your Skin, Good For The Animals
There are a lot of good things to say about Jane Iredale makeup, but one of the most pleasant upsides to the brand is the fact that it's 100% cruelty-free. Jane Iredale is certified by both PETA and CCIC (the Leaping Bunny logo) as being a humane and compassionate brand. Not only does Jane's brand do no animal testing itself, but it also refuses to allow third-party organizations and countries to perform animal testing using its products. In other words, Jane Iredale goes above and beyond when it comes to preventing cruel animal testing.
The Right Stuff
If you are putting something on your skin for hours at a time, it is very important to make sure that that something is made with safe ingredients. Jane Iredale's famous foundations utilize non-comedogenic mineral bases with full-spectrum sun protection, and a plethora of soothing ingredients that help your skin stay fresh. These include plankton and algae extract, Punica Granatum extract, and more. Other products include the Smooth Affair primer, which contains natural antioxidants, green tea extract, and a hint of grapefruit to give you a healthy glow. A whole line of hydration sprays that are designed to give your skin a quick blast of revitalizing ingredients when you need it most. The safe and proven natural compounds used in Jane Iredale products are selected to be compatible with both normal and sensitive skin types, making them ideal for patients who are battling acne or undergoing facial treatments.
Proven Effectiveness
The best part about Jane Iredale products is that you can verify all of the claims made by the brand. The highly effective broad-spectrum UV protection found in most Jane Iredale foundations is recommended by The Skin Cancer Foundation, while the organic natural ingredients are certified by Ecocert. While there is no certification for how true the colors on each makeup product are, you can see for yourself how effective various powders and kits are by checking out Jane Iredale's own line of video tutorials here: (https://janeiredale.com/us/en/our-video-tutorials.htm), or marking an appointment at Essence of L Medi Spa for a makeup consultation with one of their trained experts.
The Three-Part Process
Jane Iredale recommends using three categories of products to get the best results. They suggest you should start with a nutritional supplement such as Advanced Nutrition to give your skin the raw materials it needs to replenish itself, utilize a combination of cleanser, toner, and moisturizer to prepare and prep your skin for makeup, and finish your daily look with your collection of natural mineral makeup. Be sure to check out Essence of L's online Glow shop for the best products to use at every stage of this process, from both Jane Iredale and other leading brands.
Jane Iredale: Makeup For Your Health
Jane Iredale's brand was originally founded around the idea of making makeup that was healthy for your skin, not bad for it. These days, it proudly offers multiple lines of cruelty-free skincare and makeup products that you can use to keep your skin healthy while looking your best. Essence of L is proud to carry Jane Iredale's products in our online Glow shop, ensuring that you can order these incredible products from the comfort of your home.
Written by Leah LaVanway