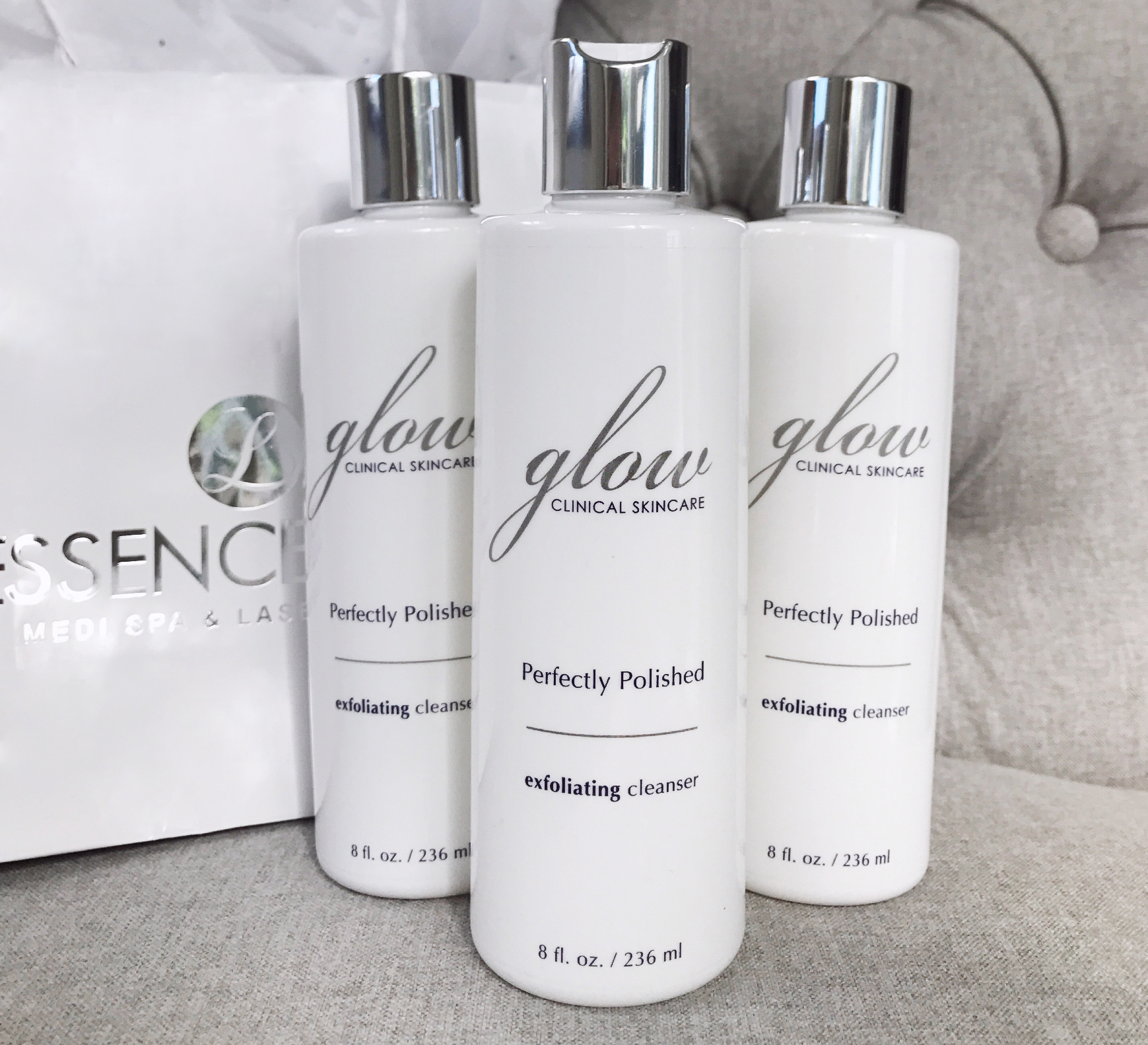 Perfectly Polished Exfoliating Cleanser Now In Stock!
Finding the right skincare products for your face is no easy task. There is a sea of low-quality products out there that do not do what they say on the label. It's often hard to find a safe, effective cleanser that won't dry out your skin, or cause you to break out.
Perfectly Polished Exfoliating Cleanser is a water-based scrub that is sure to impress. It's non-comedogenic, meaning it will not contribute to acne, and it is completely free of parabens, sulfates and other irritating chemicals. Best of all, Essence of L Medi Spa, – the company that creates it – does not do animal testing, so each ethical purchase helps the world become a better place.
Like other exfoliating cleansers, Perfectly Polished works by breaking down a layer of dead skin cells and excess oil in order to reveal the fresh, smoother skin beneath. The gentle cleanse it provides is a perfect complement to your weekly, or monthly regime of chemical exfoliants. By regularly removing dead skin cells, you also remove any blockages that might be keeping your pores clean. This directly combats acne by preventing breakouts before they happen. This product is perfect for non-inflamed acne skin types, meaning that you don't have any active (puss-filled) breakouts.
Exfoliating helps promote the growth of healthy new skin cells, giving you a youthful glow. By incorporating a gentle scrub in your routine, you will fight off acne while improving your complexion. It's a win-win situation!
Essence of L Medi Spa & Skin Clinic is proud to carry Perfectly Polished Exfoliating Cleanser. Be sure to stop by to pick some up! While you are at it, try out our complimentary VISIA analysis if you haven't had a chance yet and learn more about your skin type.
Whether you are looking for a safe, gentle cleanser you can use on your acne, or an exfoliating scrub to help your complexion, Perfectly Polished Exfoliating Cleanser is a great product to add to your skincare routine. Be sure to stop by Essence of L to check it out and get personalized skin-care tips from our staff, or enjoy the convenience of ordering online.
Written by Leah LaVanway