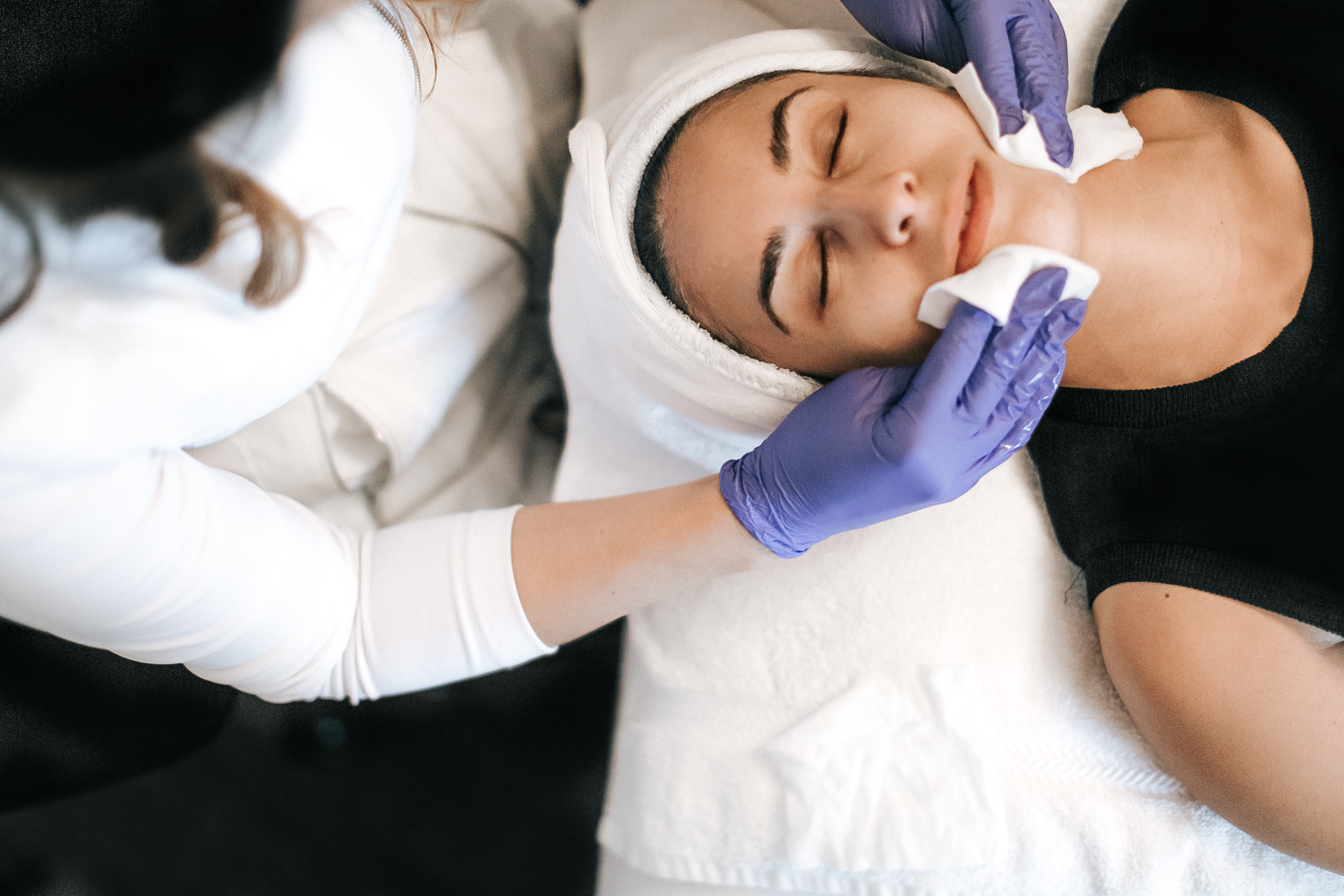 4 Top Acne Treatments
Tired of dealing with stubborn acne? If so, then it's time to get the best acne treatment that can treat this nasty skin issue once and for all. We've rounded up some of the most effective acne treatments and explain how these work.
Topical Acne Treatment
You should be able to find over the counter topical medications for acne at any drug store or pharmacy. These include retinoids, benzoyl peroxide, salicylic acid, and dapsone. However, you have to use minimal amounts of these products because they tend to dry up your skin. Other common side effects of these medications include peeling and redness, which can be reduced by a gradual increase of the dose per week. Be cautious though, as these OTC (Over-the-counter products) are filled to the brim with pore-clogging ingredients that can cause more problems than it's worth. To find a list of pore-clogging ingredients to stay away from, book in for your free 60-minute consultation today!
Isotretinoin (Accutane)
For serious cases of acne, isotretinoin can be a viable solution. This is a highly potent drug prescribed to individuals who do not respond to other acne treatment options. Keep in mind that this drug must be used under the supervision of a doctor. While it is very effective in treating acne, serious side effects include birth defects, depression, and ulcerative colitis. Your skin also becomes more sensitive to the sun, so it is important for you to apply sunscreen before you head outdoors.
Light Therapy (Broad Band Light-BBL)
Depending on the severity of your acne, certain therapies may be effective in treating this skin condition. Light therapy for instance, kills acne-causing bacteria, minimizes inflammation and reduces post-inflammatory hyper-pigmentation. Just be aware of possible side effects linked with some light therapy such as photosensitivity, redness and minimal discomfort. Our Forever Clear BBL treatment is typically performed once or twice a week, depending on severity for a series of 6-8 treatments. In some cases, two series are performed back to back.
Best Acne Treatment Options
When treating acne, it is important to determine initially the type of skin and acne that you have. This is why the initial process of getting acne treatment includes a consultation with your dermatologist, or skin expert. Post consultation, you should be able to find out which products are ideal for your skin type and receive guidance to prevent your acne from getting worse.
In most cases, our HydraFacial MD treatment can help prepare your skin for the acne treatment process. Ideal for mild to moderate acne and customized to suit your skin's needs, our clinical Glow peel treatments help ensure skin maintains its radiance and health day-to-day.
These are safe and painless techniques and you should not experience any sense of discomfort. Minimal peeling may occur and is normal. The next process involves the extraction of your acne.
Once your skin expert has extracted the acne, you will be advised to use products suitable for your skin. This is why it is so important to have the acne lesions extracted first to make sure the acne remains under control once you begin using the recommended skincare products.
There are many options for your acne; each client will receive a customized skincare program including diet recommendations, product selection and a course of treatments. Come see us at Essence of L Medi Spa & Laser for a complimentary 60-minute consultation to discover a drug-free acne treatment solution that's right for you. For your convenience you can also book online at www.essenceofl.com
Written by Leah LaVanway