RIGHT FROM YOUR OWN HOME
No office visits. Get started online. We ship directly to you so you never run out of your favorite products.
INSTRUCTIONS AND GUIDANCE
If you're frustrated with over-the-counter products You are gonna LOVE our personalized coaching as you journey to clear skin.
REAL RESULTS
"She has a deep knowledge of skin problems and the emergence of the acne. Leah is a very genuine lady…"
Looking for professional guidance on your path to clear skin? Essence of L can help. Our CLEAR SKIN PROJECT is an easy-to-use virtual acne program that we have designed to deliver amazing results in only a few months.
Our process is simple – we provide the consultation, products and resources you need to help you on your journey to clear skin. Even with a virtual process, our clients receive the same level of professional and personalized attention of an actual office visit.
Led by our very own acne specialist, Leah LaVanway, The Clear Skin Project utilizes virtual coaching specifically for your skin type and acne type. We provide the tools you need to help you finally achieve the clear skin you've always wanted. The best part is you can do it all right in the comfort of your own home!
Join us on the road to clear skin – LET'S GET STARTED!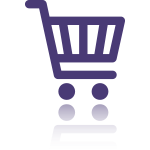 ORDER KIT
Once we have analyzed your Intake Form, we will assemble a customized Clear Skin Kit with products suited for your skin and acne type.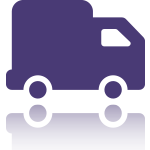 YOUR PRODUCTS DELIVERED
We ship your personalized order straight to your door. You don't need to make a single trip to your doctor's office or pharmacy. It doesn't get any easier than this!