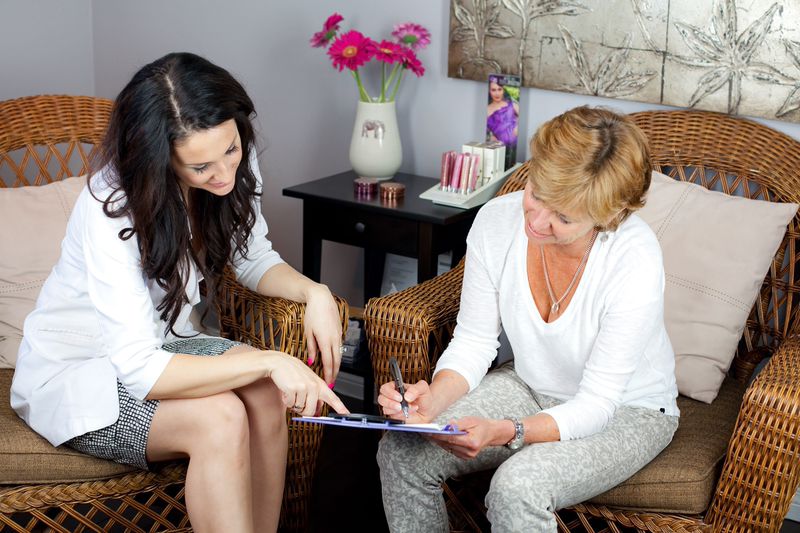 60 minute Skin Consultations at Essence of L Medi Spa Skin Clinic: Getting To Know Your Skin
At Essence of L Medi Spa Skin Clinic, we strive to deliver personalized results that are customized for your unique skin and lifestyle. The first step in this process is a custom skin consultation. For us, it's a way to get acquainted with your skin and help educate you about the products and services that are best suited to see results. For you, it's a no-risk way of getting to know our clinic and our staff. We'll make you comfortable and confident in our knowledge as we begin to build a relationship and tackle the issues you're experiencing with your skin.
What Happens During A Consultation?
In order to assess your skin, we'll first ask about your treatment history and any problems you're currently experiencing in your skincare routine. We'll work together to find a set of goals for your skin care going forwards.
Next, we will perform a visual examination of your skin using Canfield's VISIA Imaging software to get a close personal inspection. By combining the results of these inspections, we are able to get both specific and holistic information about the nature of your skin.
Once we've completed our evaluation, we will discuss the options with you. We will then have a conversation about your goals and try to come up with a treatment plan that fits with your budget and lifestyle. We try to provide you with a timetable that you can use to benchmark yourself.
Finally, sometimes we like to take a "progress" photographs of your skin. As you progress through your treatment plan, it's a great reminder of how far you've come!
Let Us Get To Know You!
Don't wait! Come book your 60 minute skin consultation at Essence of L Medi Spa Skin Clinic today and get started on your journey to better skin.
Written by Leah LaVanway