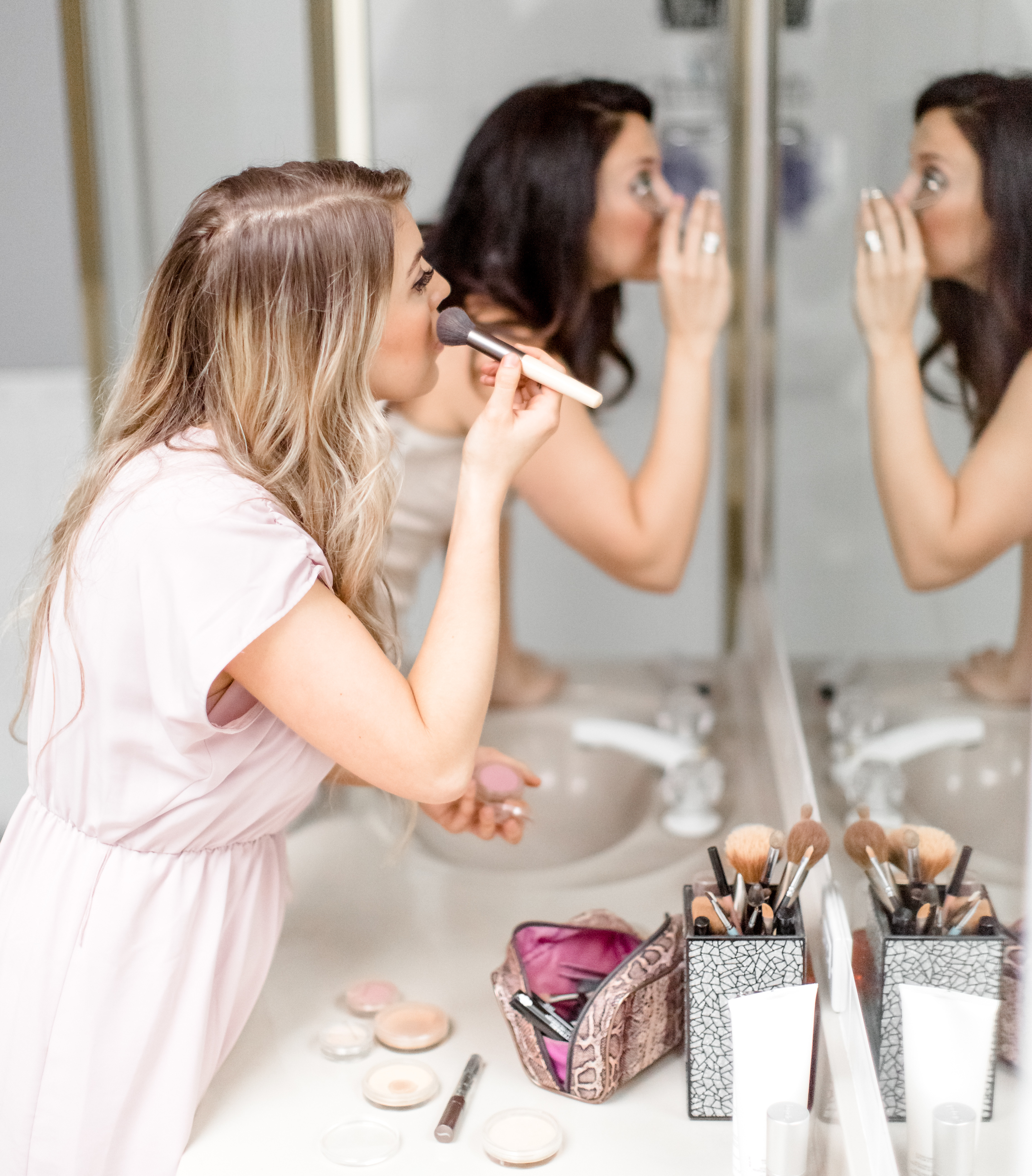 Remove Your Makeup Each Night to Save Your Skin
Don't skip your nighttime routine! Removing your makeup is key to keeping your skin young and healthy. No matter how careful you are with choosing the makeup you use, clearing your skin before bed gives your skin time to repair, regenerate, and rest. It also prevents your makeup from causing acne and helps keep your skin oil balanced.
Makeup and Skin Aging
Your uppermost layer of skin regulates your skin's moisture levels. When there is a layer of makeup on top, things can get more complicated. Most makeup sucks moisture from your skin, leaving you dry in the morning. To fix this, wash off your makeup and apply a moisturizing cream before going to sleep.
Tolerance and Irritation

Makeup is not supposed to be worn forever. The same stuff that feels good for eight or nine hours during the day will eventually irritate your skin, causing redness, bumps, or a rash. By removing your makeup every night, you give your skin a chance to rest, and get ready for another round the next morning.
Clogged Pores Cause Acne

If you get stuff in your pores, you can get breakouts. This is a basic rule you have known for forever. Makeup is stuff. Leaving it on all night physically blocks your pores, which can cause your skin to react and break out. This is exacerbated by your skin's fatigue, irritation, and dryness. Basically, all of the factors combine to cause an acne nightmare over time. One night may not do it, but leaving your makeup on while you sleep for a few days in a row, is sure to cause an acne explosion.
Don't Suffocate Your Skin!
Removing your makeup and applying a moisturizing lotion, or cream is super simple. Sure, it adds a few minutes to your routine each night, but it's totally worth it to give your skin time to rest and repair itself, keeping it clear and healthy.
Written by Leah LaVanway