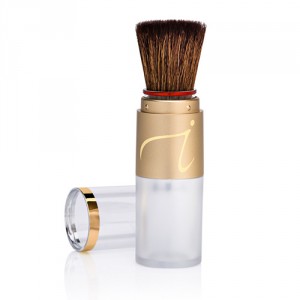 Refill Me Loose Powder Brush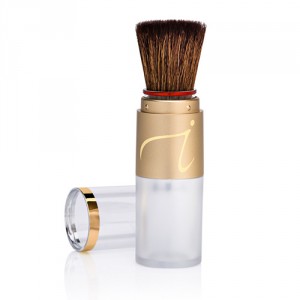 What is a refillable powder brush?
This amazing travel friendly, face friendly, refillable powder brush is a must have for anyone who carries a makeup bag on-the-go!  Made with a combination of soft goat and pony hair this luxurious brush head can create a full coverage look.
The refillable base allows for a mess free application using your colour matched Amazing Base Loose Mineral Powder– One jar will fill this brush twice!
Rest assured the built in locking mechanism prevents spills and an overflow of loose powder.
It's simple to use……
Step 1– Simply unscrew the base and fill with your brush with customized powder using the enclosed scoop * note you can create your own custom colour by combining two loose colours *
Step 2– Twist the brush head into the open position to allows powder to flow into the brush tip
Step 3–  Twist the brush head back into the locked position after you have finished your flawless application to prevent spilling
Step 4– Set your powder with your favourite Hydration Spray
$40.00