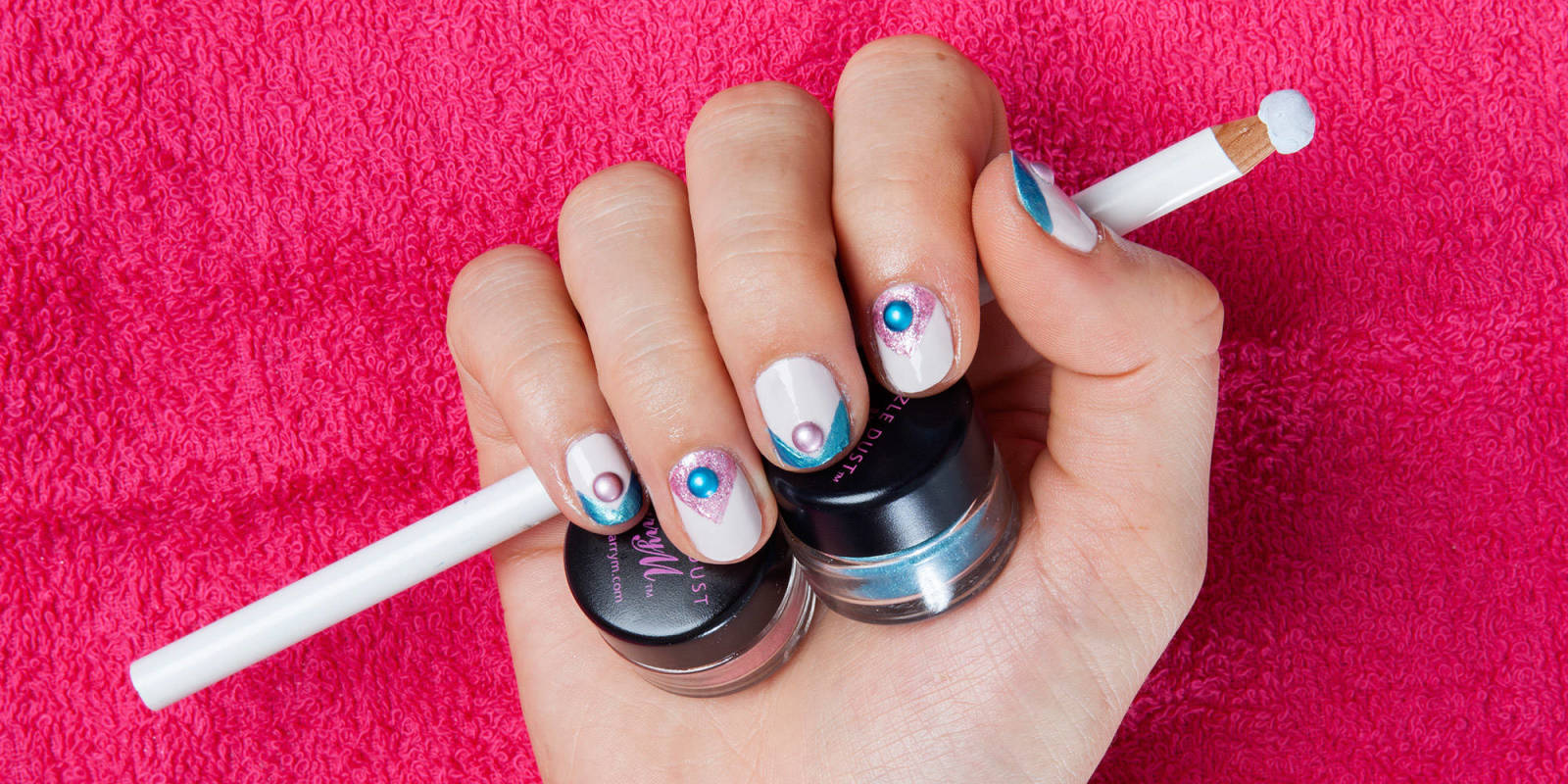 Quick and Simple Nail Art Tips and Tricks
Nail art is making a huge comeback on the runway and the red carpet. In fact, you can see some celebrities like Selena Gomez, Kylie Jenner and Rihanna showcasing their fab nail designs. So, if you're tired of your usual beige nails, then it's time to get creative once again! Check out these cool tips and tricks to snag the perfect nail art design that you'll love.
Paint Flawless (And Super Cute!) Half-Moon Designs
Why settle for one nail color when you can add some pizazz with a trendy design? To create a no-fail half-moon mani, you will need a paper hole reinforcement sticker. Seal the sticker into place and then paint over it. Apply two coats of nail polish and let it dry before removing the sticker. Be sure to apply the base color before you put the sticker on your nail for a contrast in shade.
How to Create a Psychedelic Marbled Effect on Your Nails
This nail art design may seem a bit complicated, but it's actually pretty simple and easy. First, cover the skin around the nail with tape. Then, grab a paper cup and fill it with water. Add a few drops of two shades of nail polish and swirl the layers of paint using a paper clip. Dip your finger into the cup for about 20 seconds before pulling it out of the water. Lastly, clean the edges using a moist piece of cloth and voila! Say hello to your ultra chic nails with a surreal marbled design.
Shimmery and Glittery Nail Design Tips
Make your nails pop out with a glittery effect. You can choose from two options on how to create this look. For the first option, simply mix some glitters with your clear polish or nail gel, then apply this to your nails. Let it dry completely before adding a topcoat. Second option, apply up to two coats of paint on your nails and dust them with loose glitter while still wet. Wait for a few minutes until the paint dries before adding a topcoat, or a clear polish.
Pretty Floral Design Made Easy
If you want to channel your girly side, then you should try creating a floral design. It is not as hard as it looks, and all you need is a toothpick to make it happen. After applying a base coat and allowing it to dry, start with the petal design. Use a toothpick to create five small dots arranged in a
circle. Next, add a larger circle to connect these small dots, but make sure it has a different color as the petals.
Gather your materials today and let your creative juices flow as you give your nails an awesome makeover!