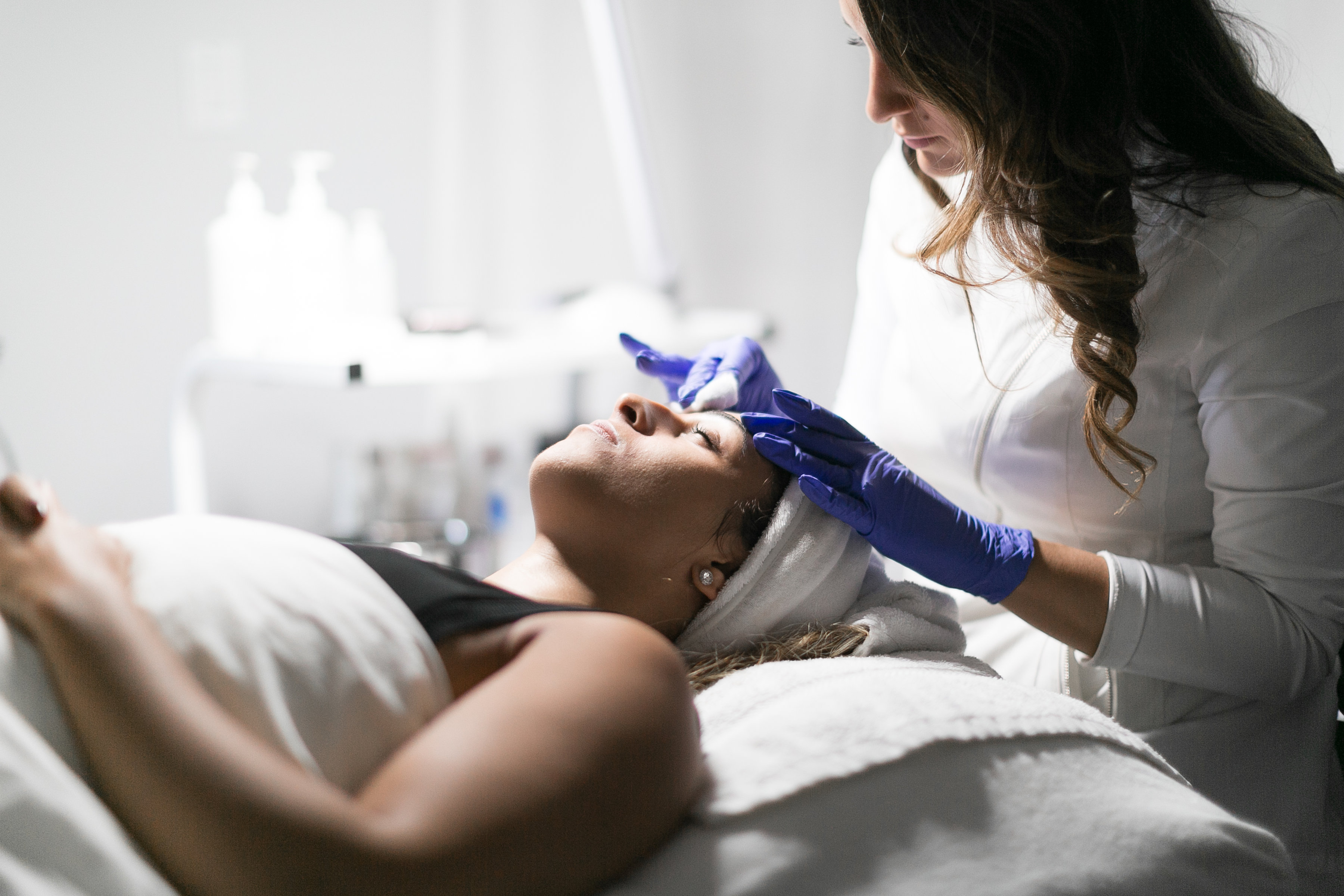 Leah LaVanway – Your Trusted Acne Therapist
Living with acne can be traumatizing and it can get worse if you choose the wrong treatment for this condition. Most of the available treatments have a prolonged downtime, which most people are not willing to undergo due to their busy schedules. Leah LaVanway, is a certified acne therapist who evaluates and designs acne treatment programs according to the clients specific needs. Leah has undergone comprehensive training from the highly accredited Face Reality Clinic in San Francisco, California for acne therapies. She has also studied at different medical institutions in an effort to remain up to date with the fast moving skin care industry requirements. During the last decade, Leah has served as an educator in highly regarded clinics, sharing both her experience and expertise of modern skin care and equipment. Essence Of L Medi Spa & Laser is also an award winning clinic for Best Day Spa and Best Laser Clinic voted by the local community in both the Peace arch news and the Surrey Now
Understanding Acne Therapy
Acne therapy is a special treatment designed to eliminate the appearance of unwanted blackheads and whiteheads, or inflammation of the skin. This therapy was designed to destroy bacteria and prevent it from accumulating deep in the skin. Contrary to what you think, some skin-care products such as moisturizers, serums and toners that contain irritating ingredients (like alcohol and oils), may look attractive on the outside, but in the long-term can be causing damage to your skin. An Acne Therapist such as Leah LaVanway will use a technique that does not cause any irritating effects to your skin.
Benefits of Acne Therapy
Fast and with little to no discomfort: There are different types of acne therapy procedures that use various techniques but generally they are quick to perform. A successful procedure can be completed in as little as 15 minutes, and the best part is that it is virtually painless.
2. Result-oriented procedure: Acne therapy has been designed to create positive results within a short period of time. Depending on the type of acne, results will be visible after only a few therapy sessions.
3. Zero downtime: Unlike surgical procedures, laser acne therapy is the perfect choice for a busy client. Most people suffering with acne have nine to five jobs or are in school full time and are looking for quick and safe solutions to treat their acne breakouts. That is why acne therapy is recommended as clients can easily resume their daily routine post treatment.
4. Available for all ages and sexes: Leah LaVanway will evaluate your skin condition before designing the most suitable treatment. Her vast personal experience in the field has given her the ability to design an acne treatment program for all skin types and ages. Acne therapy is available for both men and women.
5. Lifestyle and nutritional coaching are a big part of your skin success. With our Forever Clear acne program we teach and educate you on the biggest acne triggers and how to prevent new lesions from forming.
Why Acne Therapy Is The Best Choice of Treatment
Unfortunately, acne products are not all created equal and when someone self-treats their acne, they may accidentally distress their skin. This can make the acne lesions bigger, more likely to pigment, and even heal with spots and scars.   Essence of L Medi Spa is recognized through the Fraser Health Board for Health and Cleanliness standards and Code of Ethics. Furthermore, Leah LaVanway has personally suffered from Cystic Acne and understands the support, education, and patience it takes to go through these traumatizing skin conditions. If you still have any questions about the benefits of acne therapy contact Leah today to book your complimentary consultation!