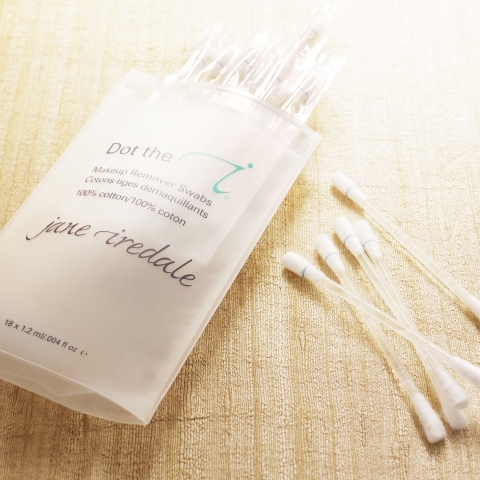 Jane Iredale- Dot the I Makeup Remover Swabs

Jane Iredale- Dot the I Makeup Remover Swabs
are perfect for a last minute touch up or while 'out and about'
Dot the I swabs are a single use cotton swab which are infused with a pre-messured makeup removing solution. Dot the I swabs are safe for all skin types,  even the most sensitive eyes. The solution is formulated with Organic natural botanicals such as cucumber extract, Lavender, Algae extract, and Aloe Leaf extracts.
One of my favorite things about this product is the new packaging- There are 18 individually wrapped cotton swabs in an easy to use resealable pouch that is made from 98% Post Consumer Recycled Soda Bottles!
They are great for touch ups at home, convenient for traveling and Fabulous to throw in your purse!
Retail Price $13