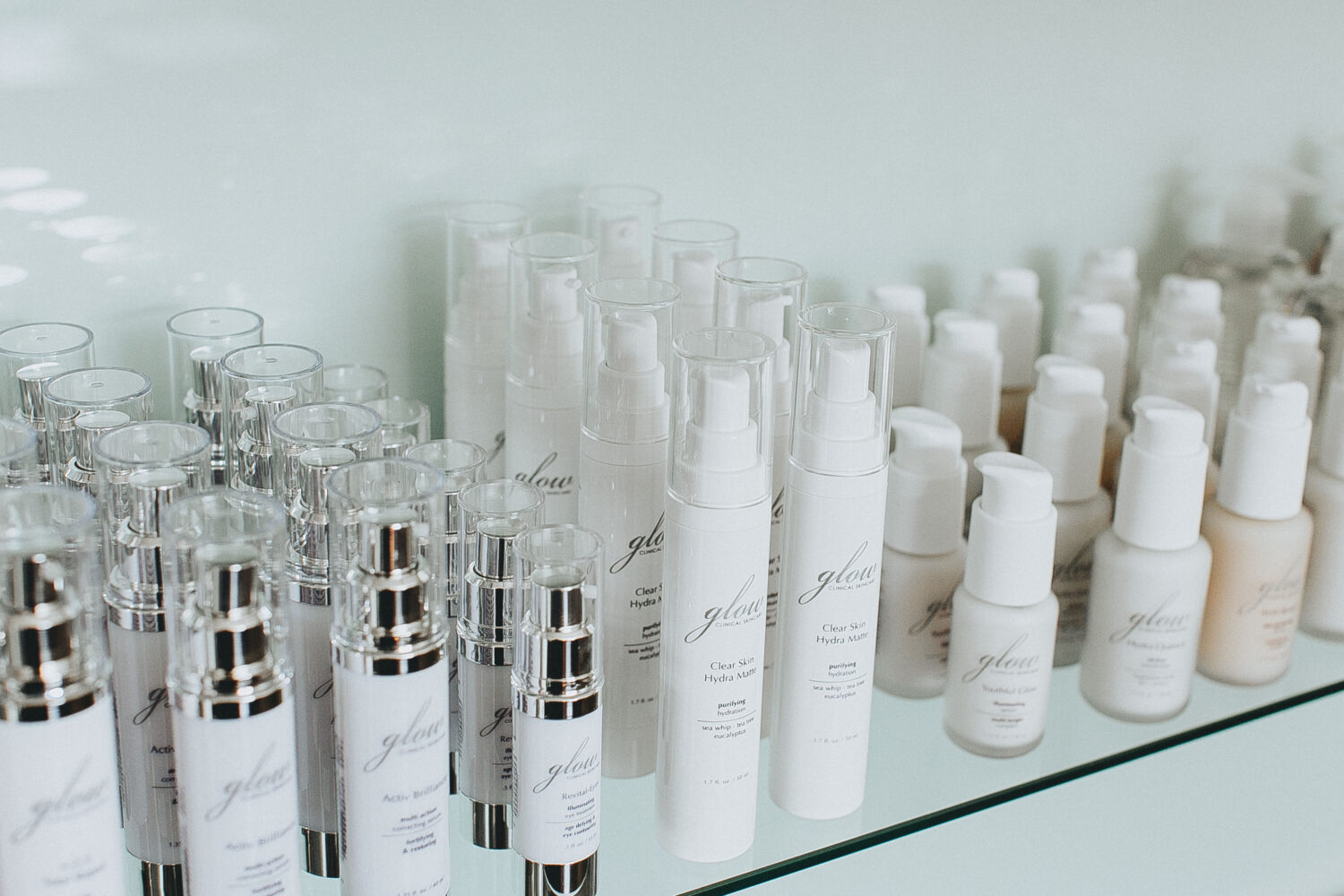 Check out our new Hydrating Toner: Tone It Down!
Toner might not be the flashiest part of your skin care routine, but it's the step that makes all of the other steps work their best. That's why Essence of L is proud to introduce our newest product to the Glow Skincare Line Up! This replenishing toner is for all skin types, especially dry and compromised. We're extremely proud of every part of Tone It Down, but we're especially proud of how this toner helps prepare your skin for the rest of your routine, keeping it calm, moisturized, and healthy.
So what is toner? You've probably heard of it, but it's not uncommon for people to be in the dark about what the precise role of toner is in a skincare routine. The general idea is this: you cleanse, prep with toner, and then you do everything else. The toner serves as an in-between step that helps refresh your skin after it's been exposed to your cleanser, re balances your skin's PH levels, and gets it ready for your other treatment products and makeup.
Toner also reflects a great indicating step to demonstrate whether or not your properly cleansed your skin 😉  For clients who wear makeup throughout the day and don't double cleanse….. I always recommend toner because if you did not properly remove the days makeup, pollution and sweat it will show up on your gauze or cotton pad.
Tone It Down is carefully constructed to perform this task beautifully. Each ingredient has been chosen based on both its individual effectiveness and how well it fits into a larger skincare routine. That's why we've included things like borago officinalis seed oil, which calms skin down and helps reduce any irritation that your other 'active' products may trigger. The active omega 6 essential fatty acid responsible for this effect is called Gamma Linolenic Acid and has traditionally been used in treatments for skin conditions like eczema.
Other ingredients include deuterium oxide, which is sometimes called heavy water. Heavy water is pretty similar to normal water in a lot of ways but has an odd hydrogen atom in each molecule that gives it unique properties. It's a bit heavier, causing your body's normal water-handling functions to work a little bit differently. In this toner, it serves to help normal water stay where it needs to stay: in your skin.
Fructooligosaccharides are a type of special carbs that promote the growth of healthy bacteria in your skin. Like several other organs, your skin has a relationship with bacteria that help it to do its job. These symbiotic life forms are especially important to your immune system. In other words, they will help prevent small rashes (folliculitis), pimples, and other breakouts caused by infections.
Finally, hyaluronic acid is an especially effective moisturizer that doubles as a thickening agent for the toner itself. It's great at helping your skin stay plump and supple, and it's really good at helping your skin retain moisture. Since toner's job is to help other products penetrate and stay in your skin, this property is especially effective. Tone It Down is formulated to be gentle and safe. It works brilliantly with all skin types, providing a simple, universal step between a cleanse and a serum that have both been chosen for your unique skin. We think it hits all of the right check boxes — it moisturizes, it helps keep your skin clear and calm, and it works overtime to enable your serums, creams, and other products to penetrate better and stick around for a little while longer.
Tone It Down isn't a diva. It doesn't want to be the center of attention. That doesn't make it unimportant. Instead, its ability to bolster the rest of your skincare routine makes it a quiet, unassuming worker that helps prop up your skin's health and keep you looking healthy and beautiful. It might not be the star of your skincare routine like a retinol, but it might very well be the central pillar.
Launching March of 2019- If you'd like to get your hands on Tone It Down, head on over to Essence of L's Online Glow Shop, or come visit us in person at our White Rock location. Be sure to pick up refills on the other products in your skincare routine while you're at it. If you don't have a customized routine, consider checking out our coaching and analysis programs for personalized advice on routines and products that are tailored specifically for your skin and lifestyle. We love sitting down with our clients and helping them figure out their skin — especially since we'll get to see the improvements they make when they come to visit us again!
Written by Leah LaVanway