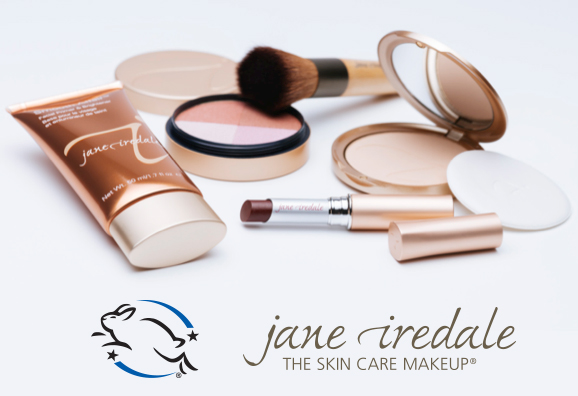 Bunny Approved: Do You Buy Cruelty Free?
Many people feel compassionate towards animals but are unsure of where to begin when it comes to stopping animal cruelty. It can seem like a daunting task. Where do we go? What do we need to look out for? Can we really trust what's on the product's label? In a marketing driven world, we've lost faith in a lot of the promises made to us regarding the products we consume. We pick up the shampoo and it says, "All natural," we put it down and pick it up again. We cry, "What do you mean? What does it all mean?" The good news as a consumer is that there are some labels and "seals" that actually still mean something, and they make shopping for cruelty-free cosmetics so much easier.
One of these labels is called The Leaping Bunny. Often considered the highest standard in cruelty-free, companies that show the leaping bunny logo must back up their cruelty-free claim by participating in on-site audits that assess the validity of each licensee's claim to a "no animal testing" manufacturing policy. According to Leaping Bunny FAQ's, "The Logo is also the only international icon that represents the most stringent non-animal testing standard."
Did you know that one of the world's largest cosmetic products (name withheld) conducts 400, 000 skincare safety tests mostly on animals? As we celebrate World Animal day October 4th it is important to understand that no one, besides individual companies, requires animal testing for cosmetic, or household products. Companies have the complete freedom to do the right thing, and now, armed with your new knowledge, you can support those companies that are getting it right.
Jane Iredale is one of those companies and has further created a cruelty free program. For the last 14 years, Jane Iredale has been a vocal member of the 'no animal testing' commitment. In 2005 PETA (People for the Ethical-Treatment-of-Animals) recognized this standard and certified Jane Iredale products as being Cruelty Free. The Jane Iredale logo implies that the product displaying the Leaping Bunny logo is animal friendly and cruelty free. For more details on this program checkout https://janeiredale.com/us/en/cruelty-free.htm
Written by Leah LaVanway