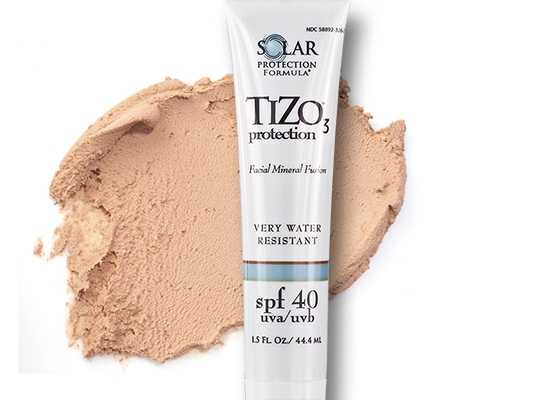 The Best Sunblock is Now At Essence of L!
The sun is not a friend of your skin. Research has shown that damaging ultraviolet light can contribute to blemishes, wrinkles, premature aging, and even skin cancer. It's extremely important to keep your skin shielded from the sun's damaging rays.
Unknown to many, ultraviolet light comes in two forms, UVA and UVB. Many sunblock products do not do a very good job of filtering out both of these wavelengths. Both UVA and UVB can cause damage to your skin on their own, even if the other spectrum of UV light is entirely blocked. Because of this, you cannot trust the SPF number on your sunscreen alone.
Essence of L Medi Spa & Laser Clinic is proud to now carry TIZO 2 and 3 Sun Protection products. Available in both tinted and non-tinted, these sunscreens are designed to be user-friendly while blocking ALL of the sun's harmful effects. They are non-greasy and sheer, so it is easy to apply a thin, even layer for consistent coverage over all of your face. You won't feel oily afterward either and these products are free of any chemicals, oils or fragrances that might irritate your skin.
More importantly, these TIZO products use the most effective active ingredients on the market. By pairing both zinc oxide and titanium oxide, you will get full protection from the entire UV range. Unlike other ingredients used in sunblock, zinc oxide and titanium dioxide do not lose their effectiveness when they are exposed to the sun. This means you can apply your TIZO sunblock once in the morning and be covered all day! It's even water resistant for up to 80 minutes, should you happen to get wet and it dries to a matte finish.
Using the proper sunblock can go a long way towards preventing wrinkles, saggy skin, dark spots, and other symptoms of premature aging. Come check out the new TIZO line at Essence of L today to keep your skin healthy and protected.
Written by Leah LaVanway