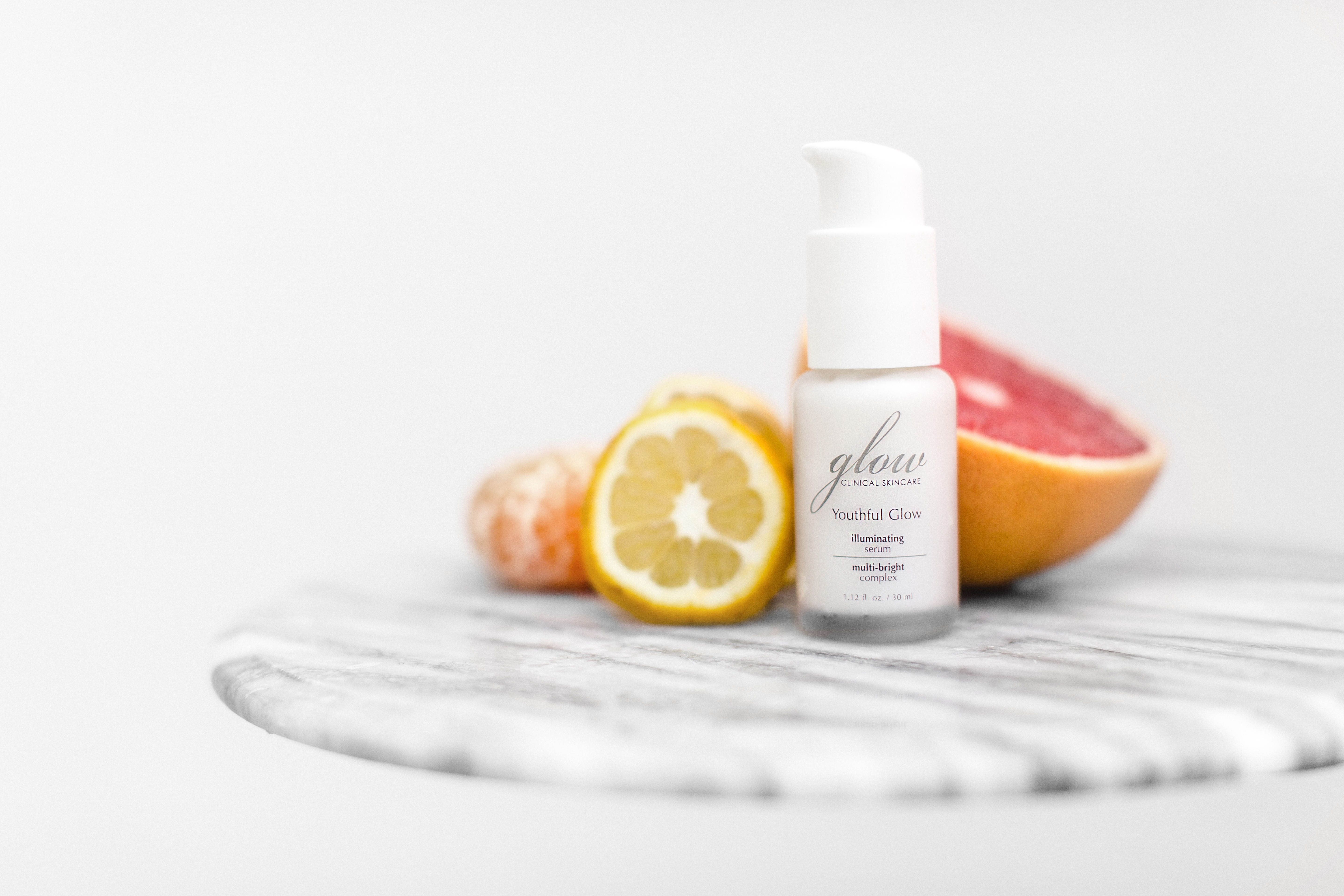 Why Vitamin C and E are Vital for Healthy, Vibrant Skin
Your skin cells are constantly being bombarded by solar radiation, which is why you use sunscreen and take special care to protect your skin from harmful UV light. What about radiation inside of your body? What are these "free radicals" that people are talking about and what do they do to your skin? Or how can you protect yourself against them?
What Causes Free Radicals?
Free radicals are atoms or molecules with an unpaired electron. They are very unstable, highly reactive particles, which collide with other molecules in the body, causing them to change structure. These molecules then become free radicals creating a domino effect or chain reaction with millions of molecules being affected in a matter of nanoseconds.
Here To Save The Day
Antioxidants (like Vitamins C and E) are specially equipped to deal with free radicals. These molecules stop the reaction and minimize the damage done to your body's cells. Humans don't produce antioxidants on their own, so it's critical that you provide them to your body through your diet and supplements.
The Dangers of Age
As you grow older, the concentration of vitamin C in your skin naturally diminishes. It's extremely fragile, (even if you're young) and things like UV rays and secondhand smoke can deplete the vitamin C in your skin. Because vitamin C is vital in preventing cell damage from both free radicals and UV rays, this is a significant factor in making your skin look "old." Vitamin C is also a key agent in collagen synthesis, one of the processes that your body employs to keep your skin looking firm and healthy. Applying a topical skin care product with vitamin C helps to ensure that your skin has enough vitamin C to fight off cell damage, no matter how old you are.
A Powerful Moisturizer
Vitamin E is also an antioxidant that's used in collagen synthesis and this supplement brings even more to the table. It's a powerful moisturizer that helps promote cell growth and lubricate membranes, meaning it helps keep your skin soft, moist and elastic. Vitamin E can re-hydrate cuticles and other dry spots, reduce sun damage and soften brown spots.
Choosing The Best
Vitamin C and E are powerful tools that you should use in your skincare routine. Be careful when choosing a product! Look for a blend of antioxidants (antioxidants are more powerful when mixed with other antioxidants) and pay extra attention to how the vitamin C is stored and delivered. Vitamin C is a fragile chemical and it is vulnerable to damage from both heat and light. Just like with olive oil, avoid buying a product that doesn't have a warning label telling you to store it in a cool, dark place! Essence of L Skin Clinic's Youthful Glow is an ideal product. It features a unique time-release delivery vehicle that protects the vitamin C until your skin is ready to absorb it.
Stay Protected And Keep Your Skin Healthy!
Unfortunately, we cannot avoid free radicals, since they are a natural byproduct of our bodies. Because age naturally reduces the antioxidants in our skin, it's necessary to turn to topical applications of vitamin C and E to keep our skin healthy and protected against damaging reactions. By using products like Youthful Glow, you can turn back the clock and keep your skin healthy, vibrant and full of antioxidants. You'll protect against free radicals, promote the growth of new, healthy skin cells and diminish any visible signs of age. It's a win all around!
Written by Leah LaVanway