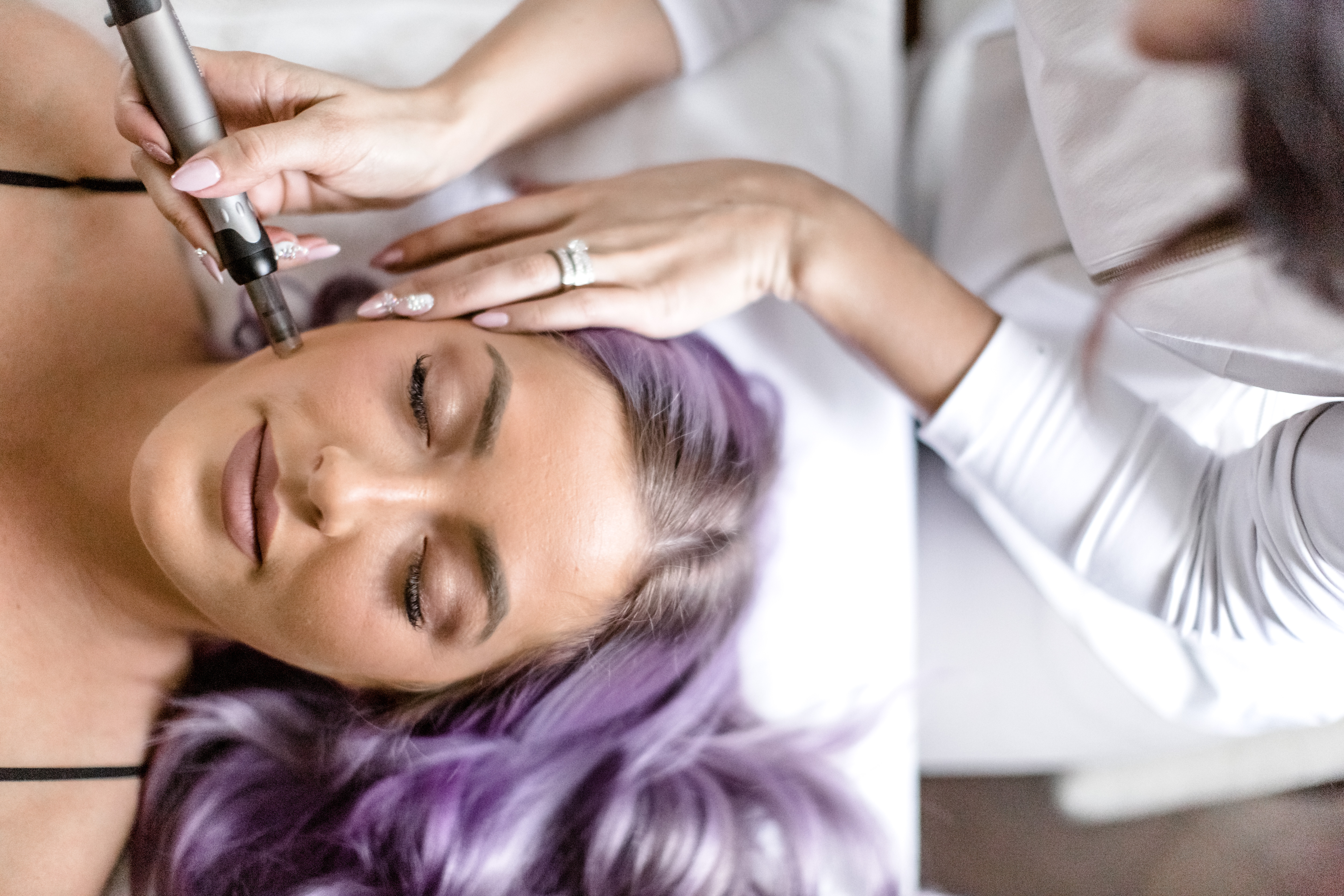 The Benefits of Dermapen
Almost 85% of teens suffer acne at one point or another. While some of us grow out of our teenage acne, it doesn't always go away fully. Every pimple carries with it a chance that your face will be marked with a scar of some sort, whether it's an indentation or a spot with a different colour. At Essence of L Medi Spa & Skin clinic, many of our clients come to us to get rid of these acne scars and help them restore their skin's natural texture and tone. One of the advanced modern techniques that we use for treating acne scars is Dermapen Skin Needling.
Dermapen involves using a small needle to puncture your skin and begin your body's natural healing process. While this might sound painful, it's quite tolerable for most people. The needle is very small and only goes as deep as it needs to. We apply a topical numbing gel that helps makes the experience almost pain free.
After a Dermapen session, your skin will produce brand new collagen and skin cells in response to the "wounds" we have created with the Dermapen. These are the exact resources that your skin needs to heal acne scars, reduce wrinkles, and gain a more youthful appearance. In other words, it's a perfect treatment for a variety of common skin problems. If you want your skin to look more firm and beautiful, the Dermapen might be a good option to consider.
Each Dermapen session is customizable to meet your specific needs and desires. One of the many benefits of the Dermapen technology is that we can change how deeply the needle penetrates. A shallow needling can be used to help your skin absorb skin-care products, a more medium needling can help improve general texture and tone, and deep penetration can promote speedy healing of old scars, blemishes, and wrinkles.
Essence of L Medi Spa and Laser Clinic is happy to offer complimentary consultations for any of our clients who want to know more about Dermapen treatment. We will talk about what to expect from each session and go over how you can best achieve the results you want. There is nothing we want more than for our clients to get their glow back and the Dermapen session is a perfect way to put you on the right track.
For many of our patients, Dermapen is a quick and effective option for restoring tone and texture at a fraction of the cost of laser treatment. If you are looking to get rid of acne scars, wrinkles, or other blemishes on your face, give us a call or book online and schedule a free consultation today. We will go over all of your options and help you decide whether this treatment is right for you.
Written by Leah LaVanway