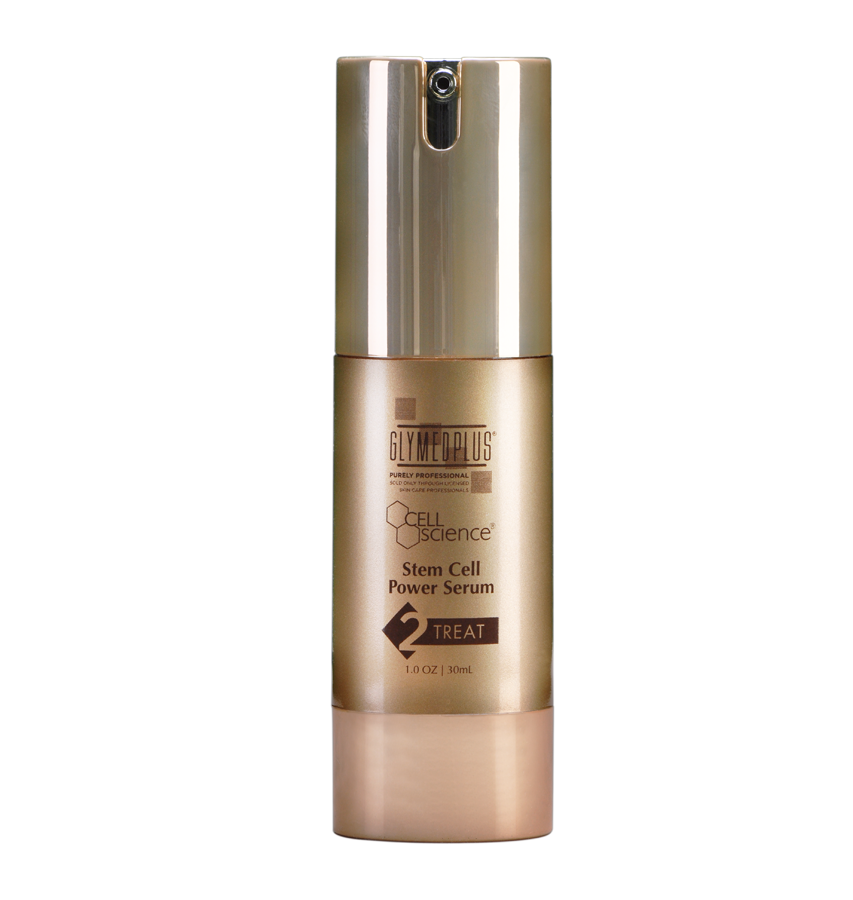 Stem Cell Power Serum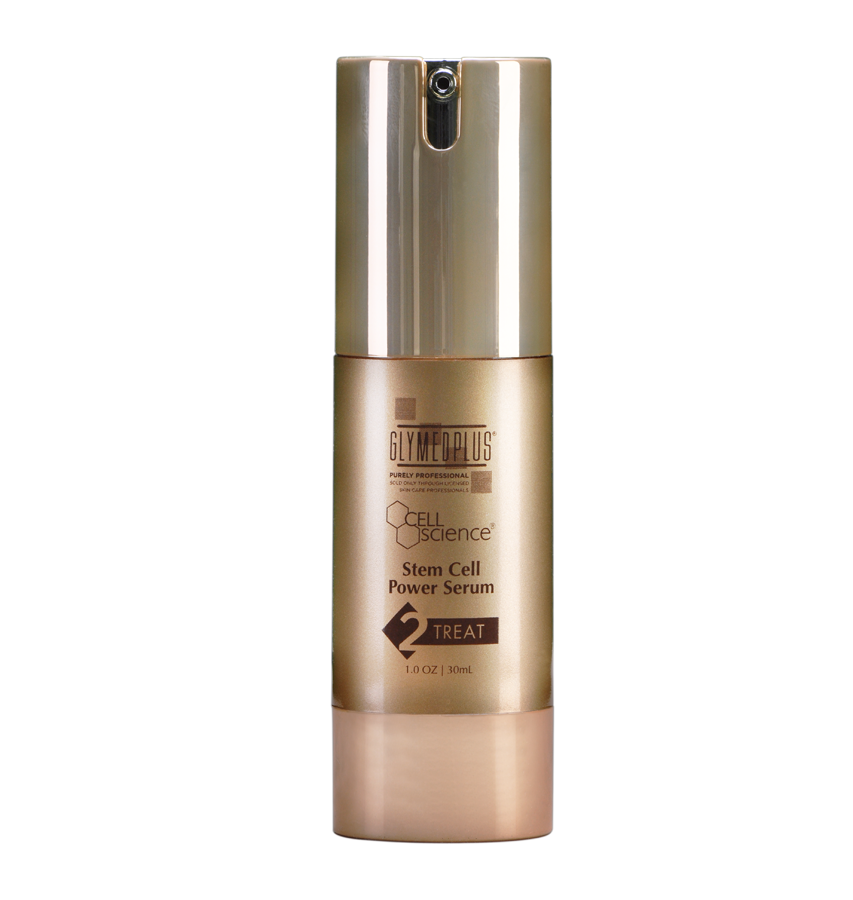 Glymed's Stem Cell Power Serum will forever change your skin! This treatment is like "Botox" in a bottle…… And can manage 4 steps in your beauty regime.
An instant power surge to reset aging skin at the cellular level with a clinically proven high-tech plant cell culture and powerful peptides.
Contains a clinically proven high-tech plant cell culture extracted from the stem cells of the Swiss Uttwiler Spatlauber apple. This advanced biopeptide, neuropeptide and phytotechnological formula also contains 4 powerful peptide boosters to help stimulate new cell growth and reprogram aging skin fibroblasts, which increases collagen production.  Essential cellular lipids and squalene lock in water for further hydration while vitamin C helps brighten epidermal hyperpigmentation.
Key Ingredients:
Malus Domestica Fruit Cell Culture:
A revolutionary phytotechnology to help protect skin stem cells based on the science of botanical wound healing. This liposome callus(wound healing tissue) culture of the rare Swiss Apple—the Uttwiler Spatlauber apple— well known for its excellent longevity potential, helps a plant build new fresh tissue post injury. Malus Domestica Fruit Cell Culture has been shown by various in-vitro experiments and studies demonstrating its age delaying and anti-wrinkle effects.
Methylhydantoin-2-Imide:
A natural amino acid derivative known to have an important biological function as they generate cellular growth and transformation and demonstrated to inhibit tyrosinase activity in melanocytes.
Dipeptide Diaminobutyroyl Benzylamide Diacetate: A peptide complex which mimics the neuromuscular blocking compound found in the Temple Viper snake. The sequence of the amino acids in Syn-ake® blocks the acetylcholine receptor site in the muscle tissue, thus blocking involuntary muscle contractions in the face which lead
to wrinkles.
Myristoyl Pentapeptide 11 & Myristoyl Pentapeptide 8: Potent biopeptides that stimulate collagen production, the major component of the extracellular matrix.
For more information, call Essence Of L Medi Spa at 604.619.4959  and start seeing results TODAY!