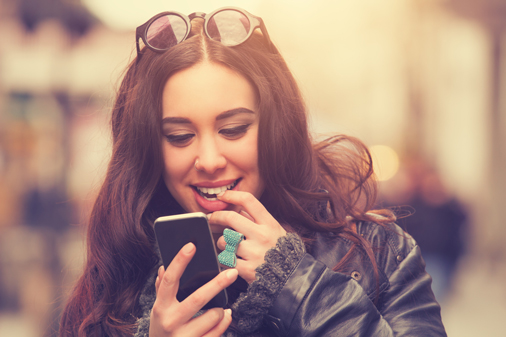 Is your Smart Phone Sabotaging your skin?
Your Smart Phone may be smart…….. But is it Sabotaging the quality of your skin?
Your cell phone can be a very sneaky cause of acne, leading to a congestion of blackheads and pustules. YUCK. Have you ever noticed that your screen looks smudgy or greasy? Well it is, and this happens to all of us! Bacteria, oil and dirt from your fingers can build up on your phone and cause breakouts around your chin area, cheeks, and mouth. Ladies, this also includes carrying your cell phone around in your bra.
To Keep your screen and face clean, give it a daily rubdown with an antibacterial wipe. I LOVE using Glymed's Astringent #2 with a cotton eye pad or 2×2 gauze. This ultimate antiseptic formulation combines the anti-bacterial benefits of 2% salicylic acid and tea tree Oil to assist in reducing the inflammatory response of active acne lesions and to provide for a complete cleansing.
Be sure to share this Sneaky skincare tip with your friends and family.
If you are interested in more skincare tips, be sure to contact us at Essence Of L Medi Spa 604.619.4959