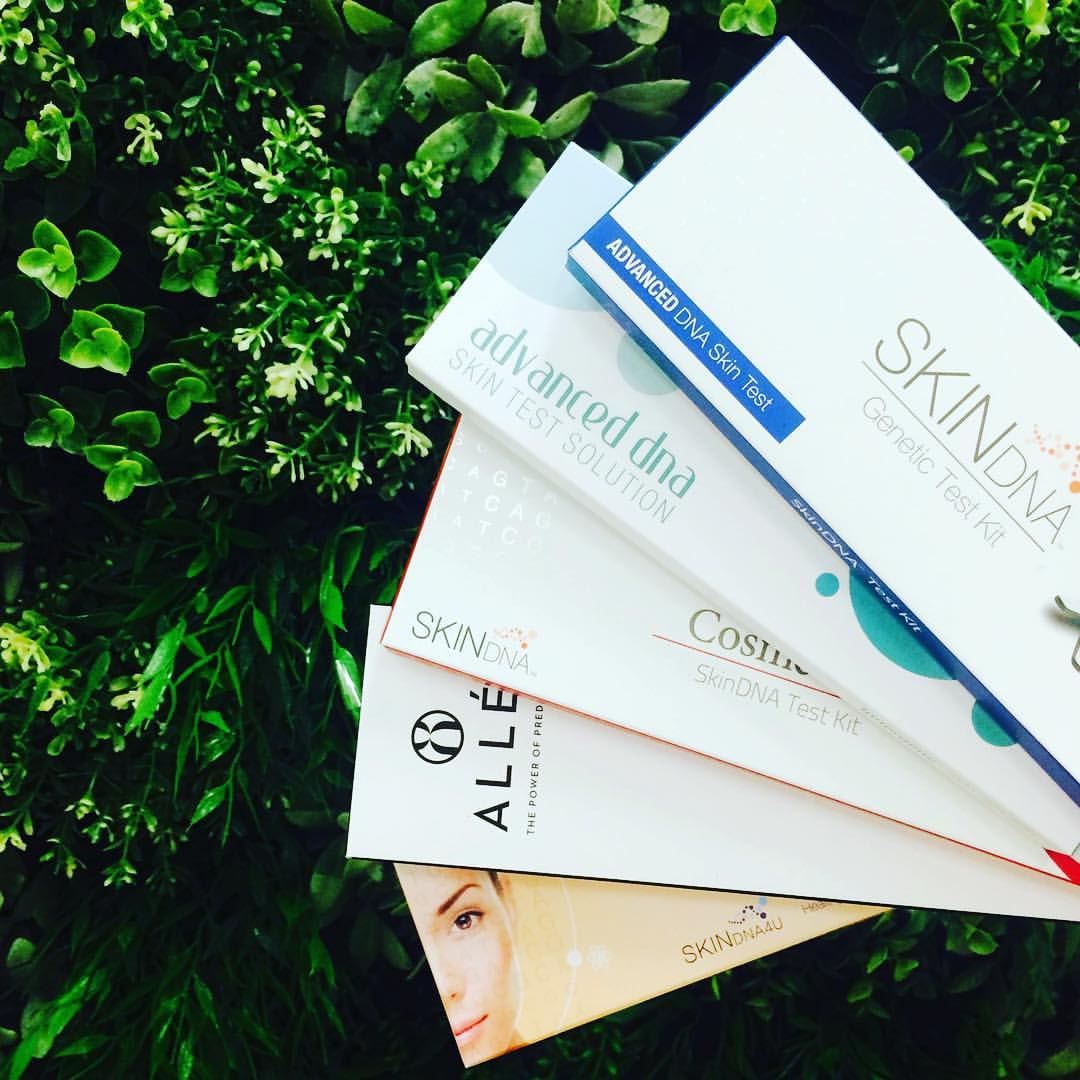 Skin DNA Testing at Essence of L Medi Spa
Skin DNA is a new DNA test that analyzes important genetic markers related to aging. The test was made possible due to the completion of the Human Genome Project in 2003 and additional research that uncovered the skin's genetic blueprint in 2008. The test is administered by a skincare professional and only needs to be done once in an individual's lifetime. The procedure involves swabbing the inside of your cheek to obtain a DNA sample. The sample is examined for 16 markers in five major categories. These include skin firmness and elasticity, inflammation and sensitivity, sun damage, free radical damage, and wrinkles. The results of the test can determine how well your specific genes are already protecting you from damage caused by the sun and free radicals, whether you are at risk of early wrinkles, how sensitive your skin is and how much loss of elasticity you are likely to experience in the future.
The Skin DNA test is particularly beneficial in the fast-paced, expanding anti-aging skincare and beauty market. With more products available, choosing skincare items can be very confusing for the consumer. Faced with shelves of different formulas and ingredients, customers are often confused over which products are effective for their particular skin type. The Skin DNA test is interpreted by a skincare professional and allows for a specific skincare regimen to be developed, one that is much more effective and individualized than other programs. The Skin DNA results also provide a list of the specific anti-aging skincare ingredients that will be most helpful for that individual's particular genetic makeup. Your skincare professional can help you decide which of the ingredients on the list should be top priorities for you.
The Skin DNA test can also be very useful in determining when to start using certain anti-aging ingredients or products. For example, if the test detects that you are a carrier of a gene that is known to cause early collagen breakdown, you will be able to get an early start on reducing wrinkles with specific formulas that will help delay this process and keep your skin looking youthful. Similarly, the test can uncover if you are one of 2 in 5 people who has a genetic variant that alters the body's natural defense system against UV rays. As UV rays account for around 90% of early aging, this result will help you to develop an individualized sun protection program to treat any sun damage you may have and prevent future damage.
At the Essence of L Medi Spa, we are proud to be the first spa in the Lower Mainland, B.C to offer the Skin DNA testing service. With 10 years of experience, our dedicated professionals will administer and interpret your test for you, helping you build a high-quality anti-aging skincare regimen that is as individual as you are.