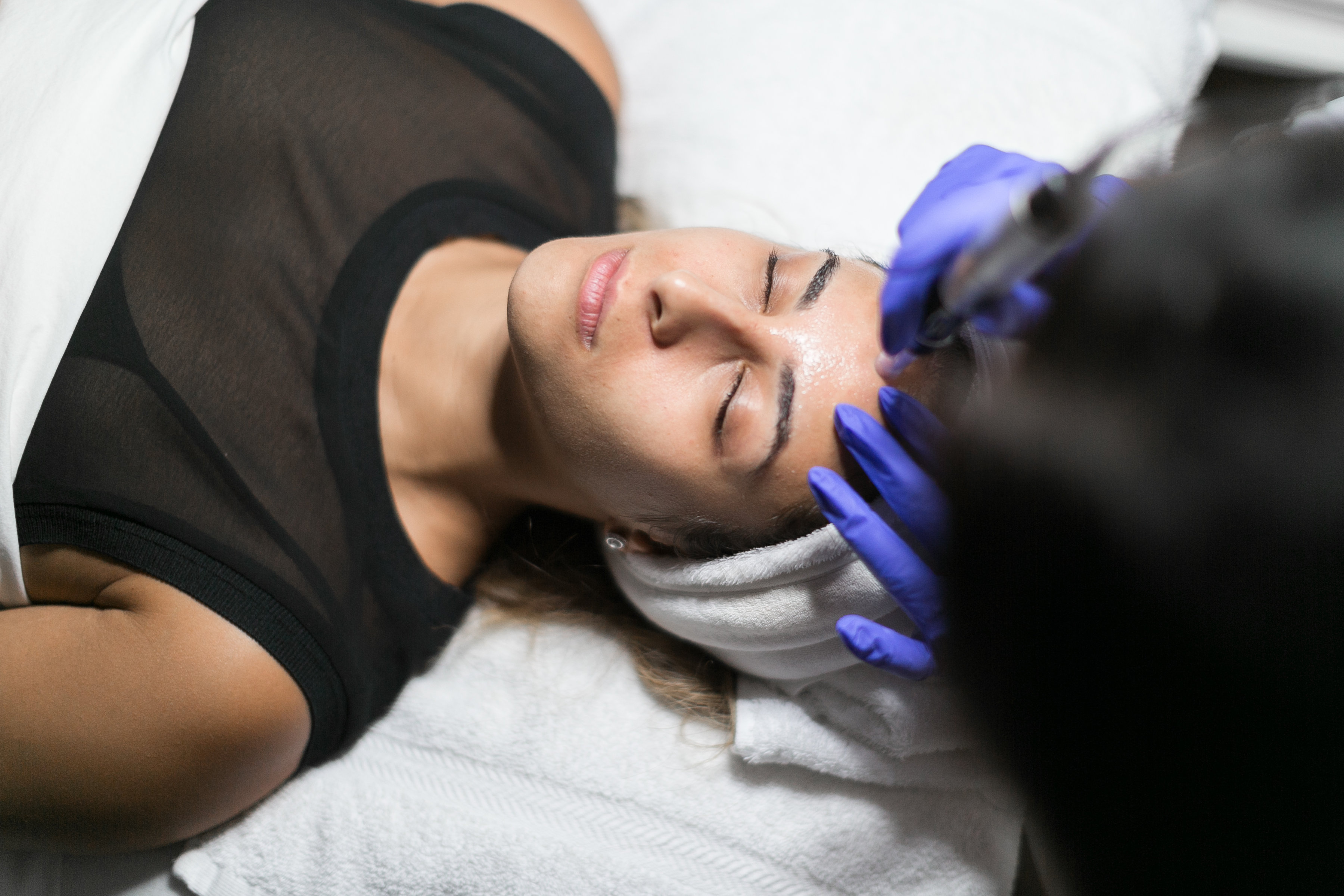 Skin Deep with Dermapen at Essence of L Medi Spa this July
July is always an exciting month at Essence of L Medi Spa because summer has arrived and everyone has vacation fever. If you want to look more gorgeous than ever this summer, we have a special treat for you. If you book a Dermapen treatment this month you will receive a EltaMD sunblock of your choice absolutely free! Before you go ahead and book this amazing treatment that puts almost $50 back in your pocket, let's take a look at what you will receive once you have completed your appointment at Essence of L Medi Spa.
Dermapen Treatment: The Ultimate Skincare Solution
Dermapen Skin Needling is a top choice for anyone who plans to show off a little extra skin during the summer months. The secret behind this technique is how the body's own natural collagen helps produce new skin cells. You will look younger thanks to the decrease of fine lines and wrinkles, plus your skin tone and texture will show improvements too. The Dermapen also works wonders on other areas of the body besides the face. For example, stretch marks can be minimized so you will feel more comfortable in your bikini.
Increases Collagen Production
Collagen is a vital component to maintain the skin's elasticity, suppleness and firmness. It is naturally occurring in the body but may be in short supply as a result of ageing, smoking and pollution, and other factors. Collagen's rubbery consistency provides the cells with the strength and structure that they need in order to support the outer layers of the skin. When free radicals are at an all-time high in the body, cell degeneration is heightened as well as the breakdown of collagen in the cellular layer.
The microscopic punctures created from this treatment result in micro-channels on the skin which stimulate the natural healing process of the body. As a reaction to the micro-wounds created, the body produces more collagen to repair the treated skin. The body will continue to produce collagen even after the punctures have completely subsided, which will pack your dermis with a surplus of the awesome stuff to keep it healthy and glowing.
Promotes Blood Flow Towards the Treated Skin
Another natural mechanism of the body is to draw blood towards areas that need repair and sustenance. As the result of the holes (or micro-channels) made by the treatments, the skin will increase its demand for blood to heal the micro-wounds created prompting the body to send more. Platelets that are present in the blood will cause tiny clots and the microscopic scabs that can form after which will be naturally sloughed off in the process and will reveal healthier new skin.
Free Premium EltaMD Sunblock
Once your skin is looking healthy and beautiful you will want to protect it from sun damage. Therefore we have decided to give everyone their choice of our premium EltaMD sunblock absolutely free. Not only will the sunblock offer supreme UV protection to keep the sunburn away, but the formula will hydrate your skin at the same time.
EltaMD sunblock contains transparent zinc oxide and quickly absorbs into your skin so you won't have to worry about residue. The hyaluronic acid also increases moisture retention and will work together with the Dermapen treatment to help reduce wrinkles. As well as increasing the smoothness and softness of your skin, EltaMD also has many other benefits you will love including the ability to wear it under your makeup.
Booking a Dermapen Treatment this Month at Essence of L Medi Spa
If you want to take advantage of this fabulous skincare offer you must book a consultation for the Dermapen treatment immediately. We look forward to seeing you at Essence of L Medi Spa and cannot wait to hear your feedback about your free gift and Dermapen treatment.