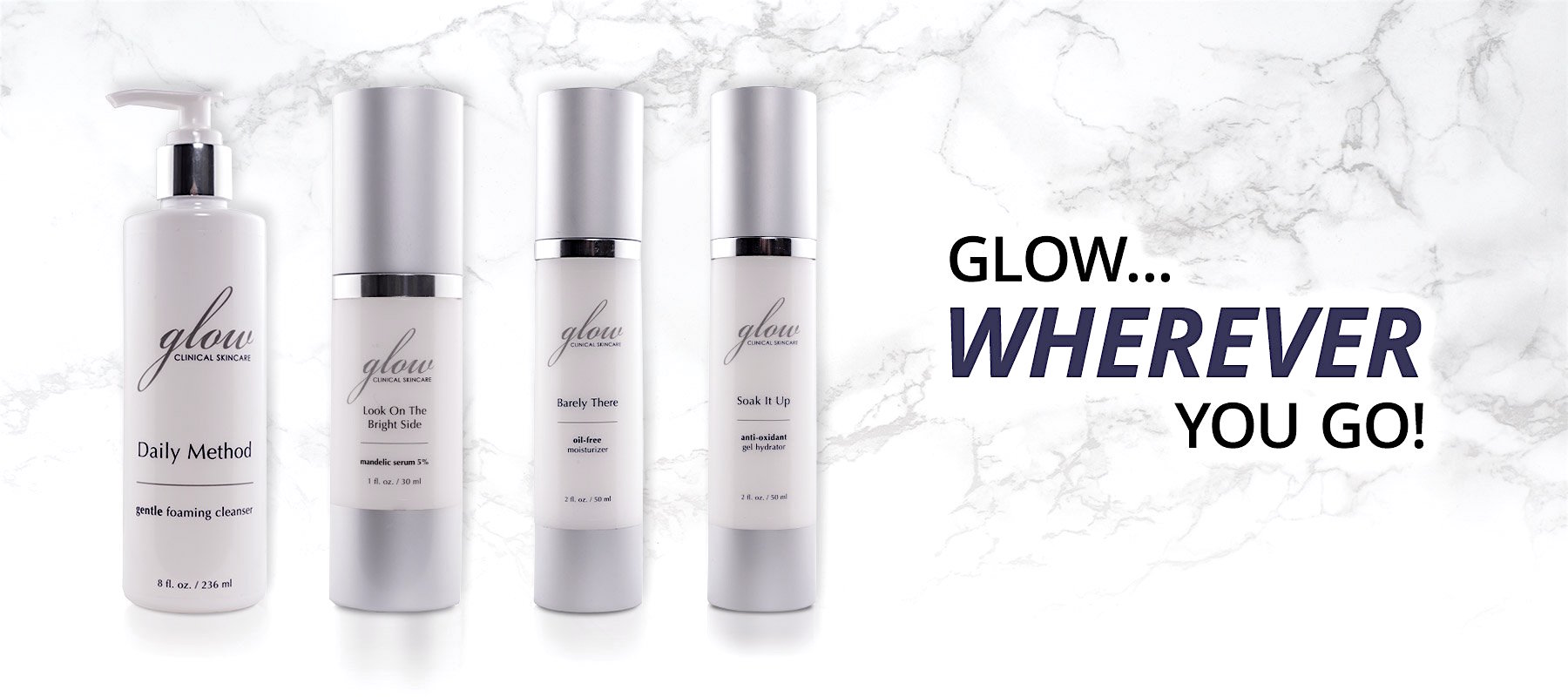 Shop From Home with Essence of L Medi Spa's Online Glow Shop
In today's busy world, it's often hard to find time to take care of your skin properly. Even if you can make time for your skincare routine, not everyone has the time to drive out to White Rock, B.C to pick up a fresh batch of the best skincare products. Luckily, Essence of L has you covered. With our online Glow Shop, you can pick up all of your favourite products from the comfort of your home.
Launched earlier this year, our online Glow Shop carries a wide range of the best skincare products available. Our products are cruelty-free, non-comedogenic, and totally safe to put on your skin. We carry cleansers, serums, exfoliants, a range of sun protection products, moisturizers, and even supplements are available online. This means that you can order the products you need without leaving your home.
If you would like to save a bit of money, be sure to use the promo code #glowsquad for a hefty 15% savings on your October online order- This promo code expires Oct 31st. Not only will you save time, you will also get a substantial discount on the best skincare supplies to keep you looking great.
While our online store is a great way to pick up your favourite products, don't forget to stop by our clinic for all of our in-person services. Even if you have never visited us before, we are happy to start you off with a complimentary VISIA analysis session and a few personalized skincare tips. We also offer acne coaching and a wide range of the latest skin treatments, including Dermapen skin needling, Botox, photo facials, and more.
So don't wait! Add our store to your bookmarks today so you can order the skincare products you use without leaving the house. Remember to use the code #glowsquad to save 15% on all your October online orders! You will be glad that you did.
Written by Leah LaVanway