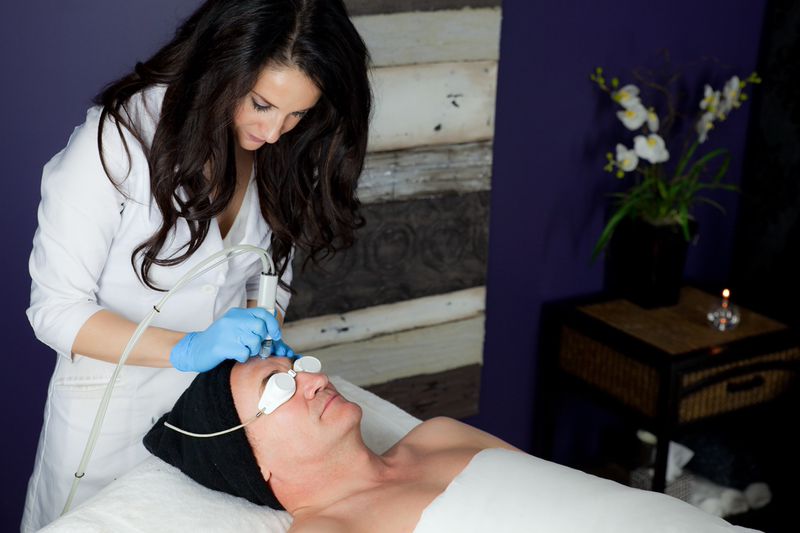 Why do you need an Esthetician?
By working with an Esthetician it's possible that you can see a better quality of life. Through a variety of different treatments you can work in improving your overall sense of well-being, the quality and health of your skin reduce the looks of aging and more. If you are interested in feeling younger and looking younger Estheticians have all of the treatment options that you require to do just that.
What does it involve?
Esthetics involves various skin treatments and with ongoing treatments you can work at maintaining your overall skin health and the vitality of your skin. Estheticians train rigorously to help you maintain your skin wellness and to perform a variety of different treatments that can bring their own benefits. While you may need to revisit your Esthetician regularly for skin and therapy treatments, ongoing treatments can make sure that your skin always looks its best.
Some of the top treatments that many Estheticians offer today include:
Clinical peels
Microdermabrasion
Cold laser therapy
Thermal coagulation
Inch loss detox wrap
Jane Iredale Mineral Makeup
Dermal rolling
And more..
Many of these treatments work by spurring the growth of new skin cells and thus giving you a much younger appearance. Detox wraps can actually help you to lose inches off of your waste and achieve the look of tighter revitalize skin. Many people enjoy this type of treatment because it can seem as though you have lost weight in just a few minutes. Other types of treatments work well at removing blemishes and markings on the skin and some of the chemical peels and other services it really helps burn new skin repair and allow you to reduce the look of scarring, wrinkles, blemishes and more.
If you really are interested in looking and feeling your best you should consider seeing a Esthetician.