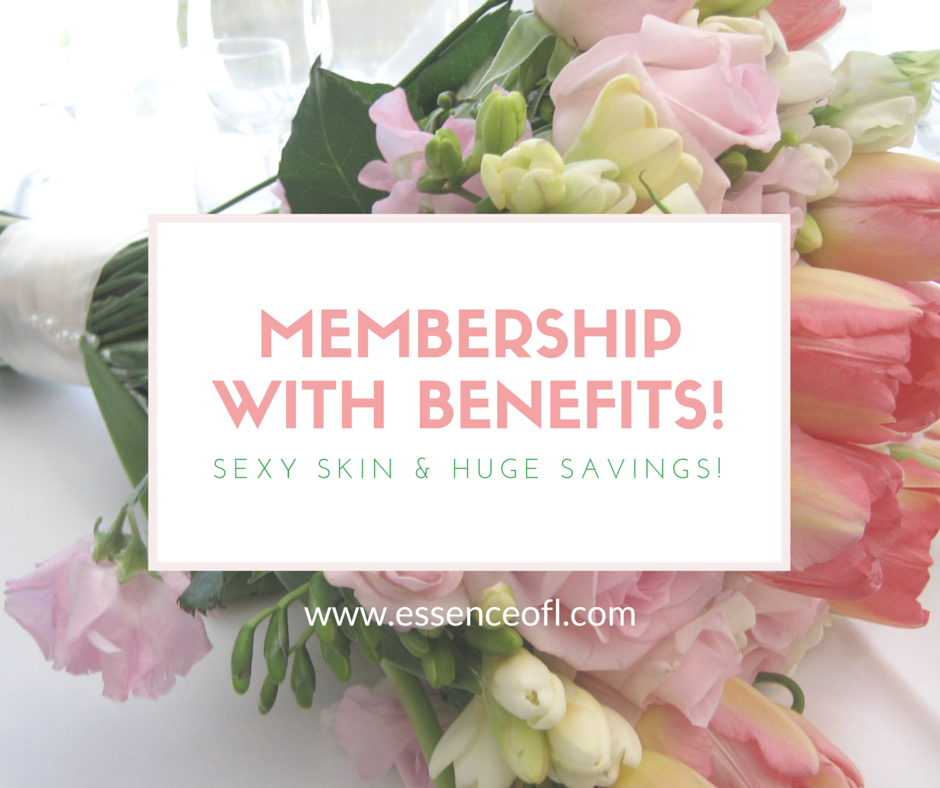 Membership Has Its Privileges!
-by Leah LaVanway, Medical Esthetician, living in beautiful White Rock, BC.

New Membership Program Perks!
We are super excited to announce our new membership program for spa services!  You choose the level that fits your needs and budget while saving huge over the next year!
One of our signature procedures that you will see featured in each of the packages is the Celluma LED Skin Treatments.  What exactly is that?  Read more below:
What Is Celluma LED Skin Treatment?
The ground breaking design of the Celluma LED panel creates a superior treatment for enhancing cellular metabolism allowing for the repair and replenishment of damaged cells. The Celluma panel is the only light weight, flexible, contour LED on the market. LED therapy is most beneficial when it is applied between 1-3 inches of the skin.  Traditional rigid panel technologies lose a lot of light energy before it even hits the skin- reducing the efficacy of the treatment because they cannot conform to the shape of the face.
NASA's scientific studies show that skin cells are much more efficient in absorbing light when the energy is delivered at a lower level over a longer period of time and when the light is delivered in pulses (twinkling) rather than a constant stream of light. The Celluma treatments are 30 minutes in length and utilize approximately 115 light emitting diodes that emit energy in each of the Blue light (465 nm), Red light (640 nm), and Infrared (880 nm). The lights utilize approximately 115 light emitting diodes that emit energy in each of the Blue light (465 nm), Red light (640 nm), and Infrared (880 nm).
Length of each Celluma treatment:  30 minutes
Benefits for Acne
Kills P.Acne Bacteria: 90% of the contributing factors to acne
Emits single molecule Oxygen to retard the growth of bacteria
Heals and minimizes Inflamed and non-Inflamed acne lesions
Pain free
No down time
Benefits for Wrinkles
Stimulates ATP (cellular energy)
Increases cellular turnover
Reduces Hyper-pigmentation
Stimulates Collagen formation
Reduces wound healing time
Reduces inflammation
Lightens pigmented lesions
Increases moisture retention and stimulates circulation
No down time
Pain free
Infrared Light Therapy Benefits
Increases RNA and DNA synthesis- this helps damaged cells renew more efficiently
Increases Lymphatic system activity- research has shown that lymph vessels can double during light exposure
  
Pricing….
$140 for 75 minutes- Clinical LED Facial includes clinical cleanse, Microdermabrasion/Peel, Extractions, Tensage Growth Factor, 30 minute Celluma Treatment
$65 for 45 minutes -Treatment includes a clinical cleanse, Tensage Growth Factor Serum, 30 minute Celluma treatment
$25 add on- Add on the wonderful benefits of light therapy to any treatment.
Call today and find out how the Celluma LED Treatment can bring back your healthy glowing skin 604.619.4959