Clinical Skin Care Products (Cosmeceuticals)

Glow Clinical skincare products are very effective when treating specific skin conditions. It is only sold through Essence Of L Medi Spa due to the strength and technology of the active ingredients. Enjoy the added benefits with guidance from a knowledgeable skin care provider.
At Essence Of L Medi Spa & Laser , we believe that taking care of your skin with appropriate skin care products is essential for achieving and maintaining healthy skin. Over time, your skin sustains damage from the effects of aging and exposure to factors in our environment. To protect and maintain your skin, it is important to use products that are appropriate, effective, and beneficial to your particular needs.
What are Cosmeceuticals?
Essence Of L Medi Spa created our own exclusive Glow Clinical skincare and selected Alumier MD for our professional medical grade skin care products (also called Cosmeceuticals) to address the varied skin concerns of our clients. Glow skincare is exclusively offered to our valued clients at Essence Of L and Alumier MD is only carried through medical practitioners due to the strength of the active ingredients which can improve the quality and integrity of your skin. The products that we carry include ingredients such as: Vitamin A, B, C, E, breakthrough peptide formulations, essential oils to balance skin ecology, Collagen, Kojic Acid, Phytic Acid, Hyaluronic Acids, Glycolic or Lactic, and other Alpha Hydroxy Acids (AHA's)
Start your online consultation and see how our Clinical grade skin care products can improve the integrity of your skin. Call us at 604.531.0575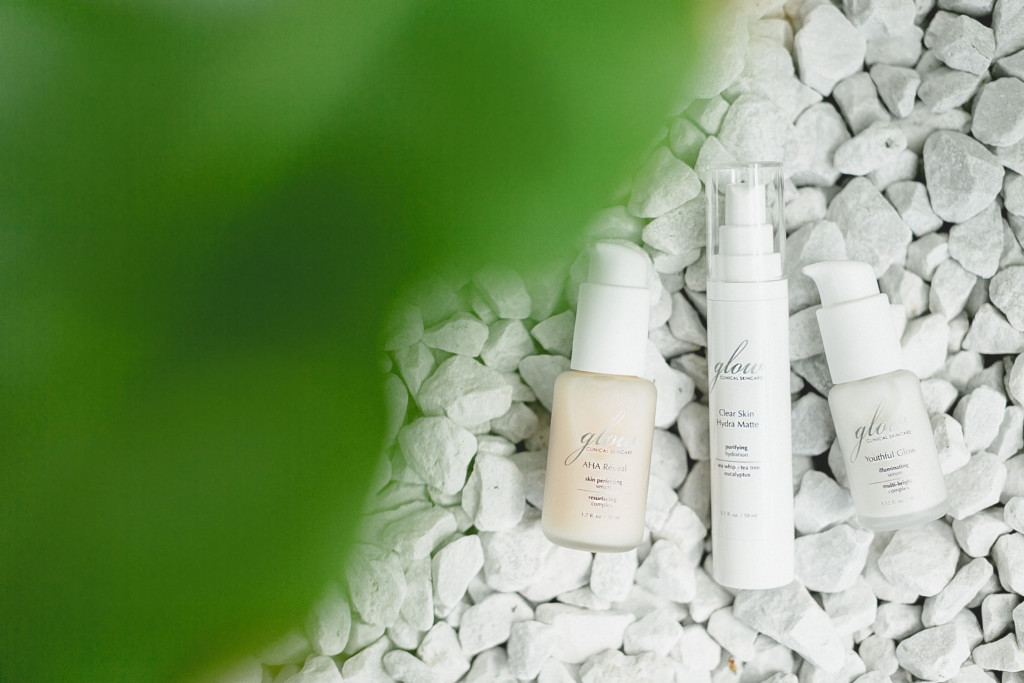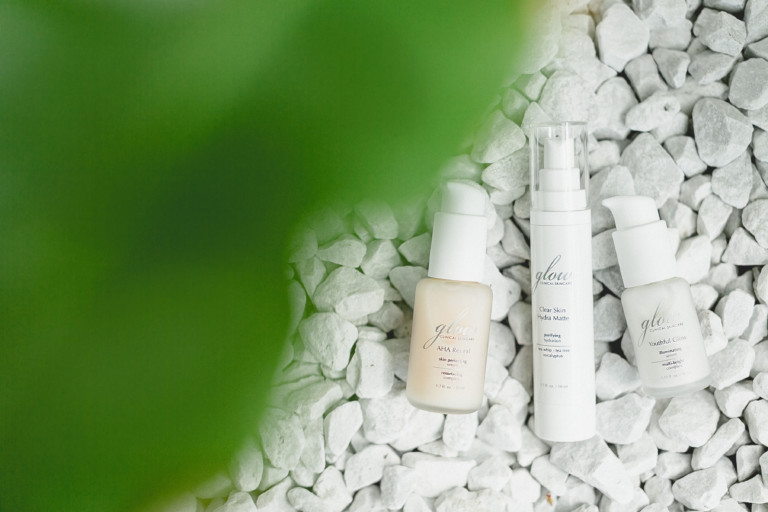 I can't even find the words to express to you how happy I am with the results I've achieved with Leah. I had my initial consultation 2 months ago and I'm in shock with the 180 degree turn. I am 30 years old and have struggled with acne since I was 12. I've been on harsh medications, antibiotics and have seen multiple dermatologists… all who just want to describe drugs.

During my initial consultation with Leah, we went over everything from my diet, lifestyle, skin care products I was currently using, everyday products etc… Leah made everything super comfortable, casual and professional.

She instructed me to remove certain things from my diet and lifestyle, also set me up with a new home care routine, and gave me informative literature and guidelines that directly related to my skin condition… it wasn't even a week later that my skin started clearing up. I've never had results like this. I've seen her for 2 treatments and each time I leave with a huge smile on my face…