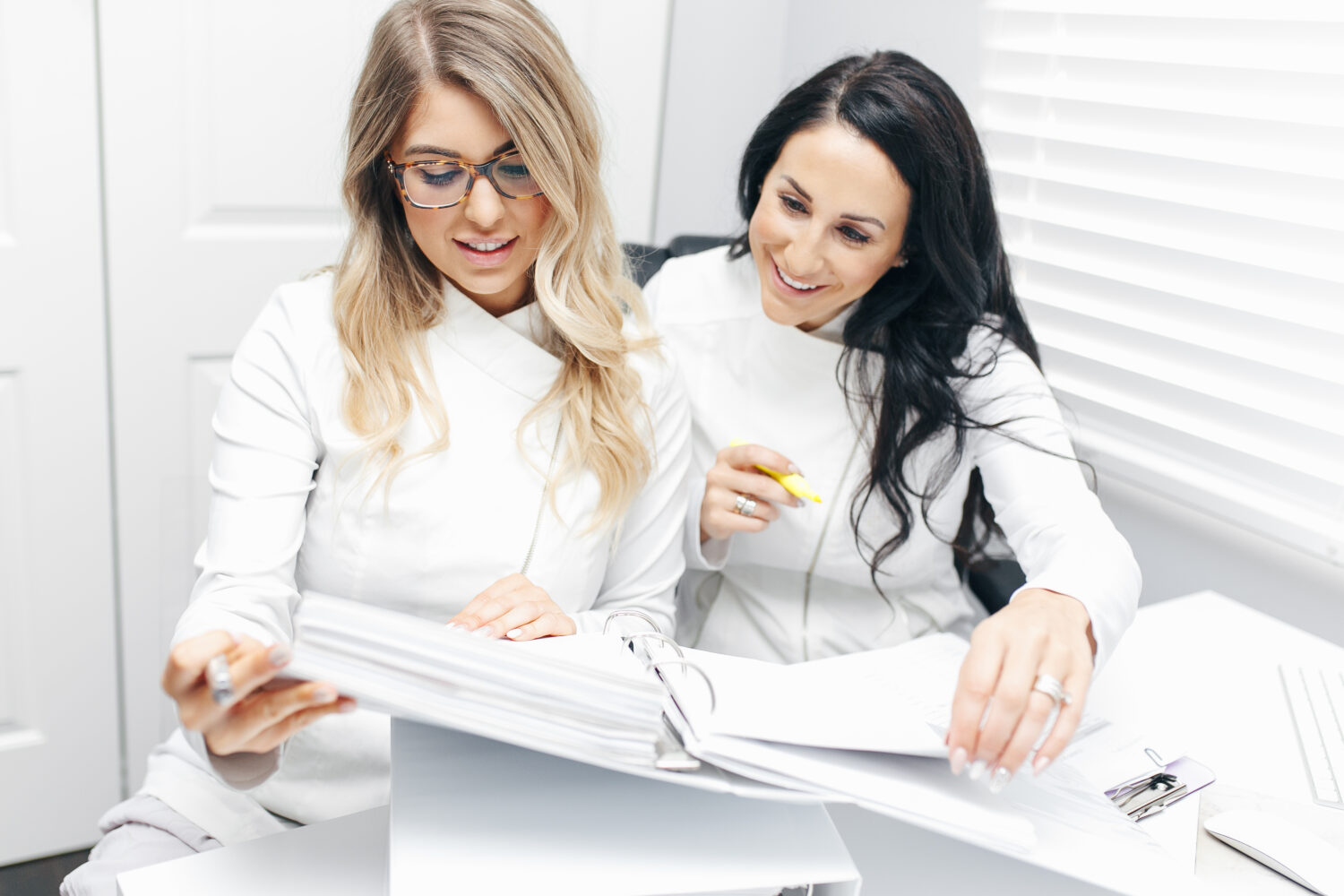 Leah and Tracey's Top 10 Skincare Essentials
If you are feeling overwhelmed by the vast amount of skincare products out there, fear not! We got a chance to catch up with two skincare experts from Essence of L Medi Spa & Laser clinic, Leah and Tracey and asked them about their favorite skincare products. They have spent hours and hours carefully curating and personally testing the products they carry in Essence of L's online Glow shop, meaning these 10 picks are the true best of the best.
1. Daily Method
While you can find a selection of healthy, non-comedogenic makeup in Essence of L's shop, you don't want to leave it on your face all day. Daily Method is a specially formulated cleanser that's designed to help people with acne-prone, sensitive, rosacea, delicate skin. Not only is it loaded with vitamin B5 to hydrate and protect, it's also free of irritating ingredients like sulfates and parabens. Tracey mentions that she uses this cleanser "day and night." While it might not be as glamorous or fancy as some of the other products on this list, it's important to ensure that your daily essentials are safe, soothing, and good for your skin.
Continuing on the theme of luxurious essentials, Tracey suggests this toner to prepare your skin for the rest of your regimen. It's got a light blend of hydrating nutrients and plenty of aloe vera to soothe and heal any damaged cells. Tracey is also excited about the new Clean Sweep toner, a forthcoming Essence of L product that's perfect for use in combination with moisturizing and exfoliating products like Look on the Bright Side, Barely There, and Better with Benz.
3. Jane Iredale Powder
Continuing down Tracey's list, we can't help but notice a strong theme of safe, healthy essentials. Tracey uses a simple mix of pressed powder from Jane Iredale and Balance Hydration Spray to achieve a clean, beautiful look. The Jane Iredale foundation works great with oily skin and helps give Tracey a natural matte finish that's distracting in just the right ways. The powder itself is SPF 15 or higher, oil-free, and packed with healthy ingredients like pine bark and pomegranate extract.
4. Balance Hydration Spray
Tracey's oily skin needs a little bit of extra attention, which she supplies through this Jane Iredale hydration spray. It's formulated to keep your skin well fed, moisturized, and calm throughout the day. Ingredients include citrus and algae extracts to balance your skin's pH levels and give it the support it needs. Tracey can achieve an incredible light day to day look, or a full coverage look that is worthy of going out on the town by using a combination of this spray and her favorite Jane Iredale pressed powder one layer at a time.
5. Eye Envy Lash Growth Serum
Both Leah and Tracey have been crushing on this product for a couple of years now. While it doesn't deliver the fastest results, they've noticed big improvements in their eyelashes since they started using this product. "It's a no-brainer," Tracey says, showing off the volume and length she's been able to sport. "With literally no maintenance… your mornings become effortless."
6. Naked Makeup Remover
While Eye Envy can help you grow out long, thick natural lashes, you'll still want to touch them up with a bit of eye makeup. This oil-free, gel-like makeup remover makes the process of rubbing off your makeup quick, painless, and easy. It's even safe with lash extensions as long as you're careful.
7. Accumax
Leah's personal struggles with acne have given her a lot of respect for this skin supplement. She swears by the results, mentioning that it can help reduce wrinkles and shrink your oil glands while clearing up any acne you're currently experiencing. Accumax is best used by taking a stiff introductory dose for about four months before scaling back and letting the long-term benefits kick in.
8. Elta MD UV Daily Tinted SPF 40
This SPF 40 moisturizer combines the best features of both sunblock and a skincare product. Leah is keen to remind us that the sun's rays are one of the most damaging things we can expose our skin to. She uses this product daily to maintain her youthful complexion with vitamin E, hyaluronic acid, and lots of protection against UV.
9. Look on the Bright Side
Best used in combination with a toner like Aloe Gorgeous, Look on the Bright Side is a gentle exfoliating serum that's ideal for regular use. Leah recommends it for reducing hyperpigmentation, easing the appearance of sun damage, and helping to keep your skin soft, smooth and clear.
10. Jane Iredale Lip Drink SPF 15
Available in four shades, Leah's favorite colors of this lip balm are Buff and Flirt. She's a total junkie for this stuff, with tubes in most of her jackets, bags, and drawers. She's especially keen on the things it does for her skin health-wise. This lip balm includes UV protection, nourishing avocado oil, blackberry extract for anti-inflammation, and castor oil to help repair damaged lips.
Keep Your Skin Healthy In Style
If you're interested in finding out more, head on over to Essence of L's online Glow shop to browse these products and a carefully curated selection of skincare essentials from all over the world. Leah and Tracey have worked hard to ensure that you can get the very best products for your skin no matter where you are. These killer products will give you the results you need to give your skin a healthy glow!