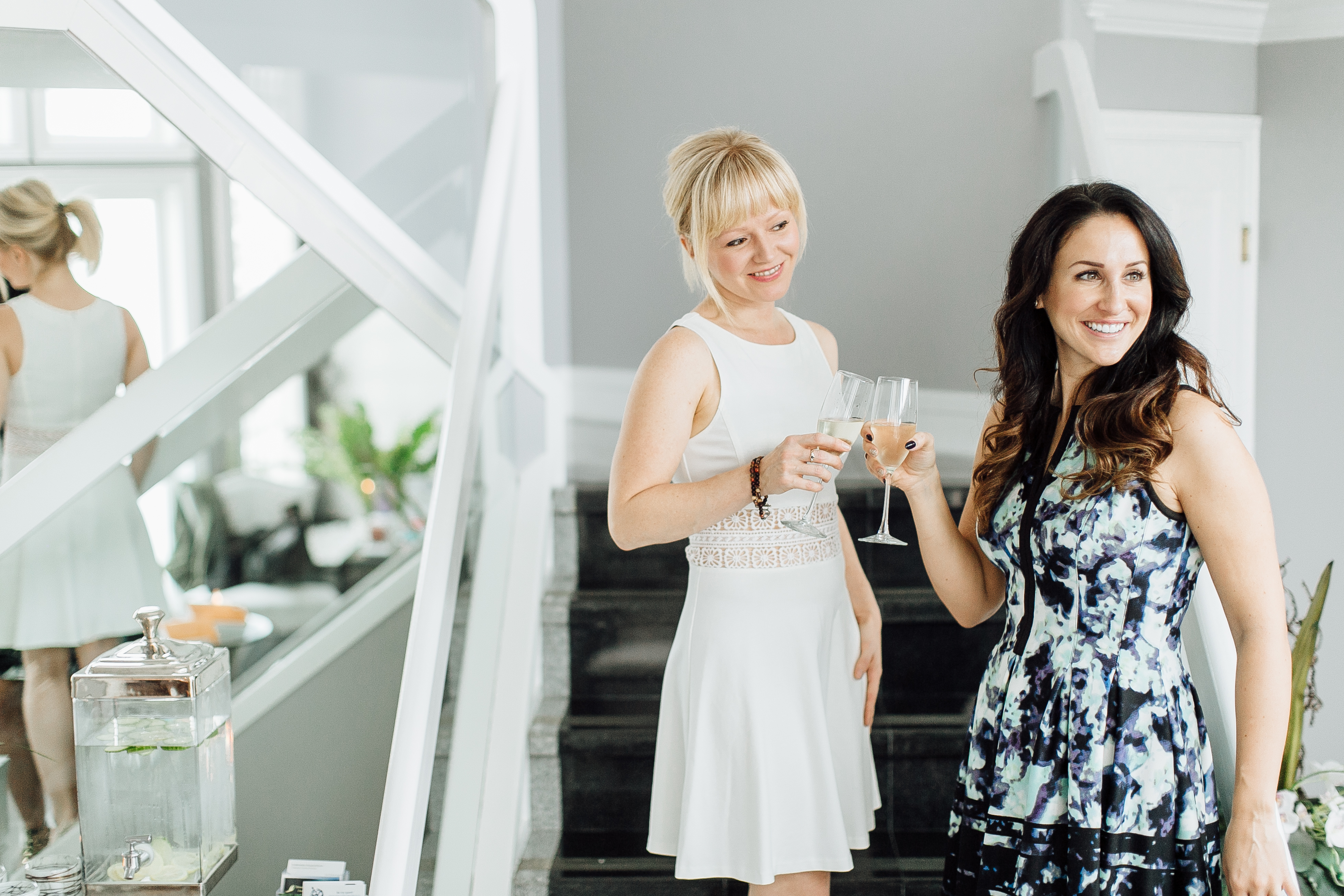 Join us at our Radiant Holiday Social!
Do you want to get to know us a little bit better at Essence of L Medi Spa? On Saturday, December 10th, we are holding our annual Radiant Holiday Social between 12 and 6 pm. It's a great excuse for you and your friends to come hang out with our staff and other members of the community. Come on down to chitchat and learn about our skin clinic, while we demonstrate some of our techniques and hand out lots of cool prizes.
We've got champagne and #AOK approved appetizers to keep you fresh, as well as plenty of drawings and giveaways to get excited about. If you're in the mood for some holiday shopping, we're happy to tickle that itch too, with lots of festive deals to choose from. It's the perfect time to come grab anything your skincare kit might be missing, or pick up a gift for a friend.
Not sold yet? We've got live microblading demos, courtesy of Adelle from Bee Pampered Spa & Salon. This hot new makeup trend uses a device to paint on realistic looking eyebrow hairs under your first layer of skin — meaning you will have perfect, worry free eyebrows for about three years! If this sounds interesting (or scary!) be sure to bring your questions to our event so that you can learn about this trendy technique right from the source. Our live demos will walk you through the process and help you get a feel for whether or not microblading is right for you. You'll even get a chance to check out the results first-hand! Are you ready to take that leap? Adelle is giving away a FREE set at 1:00pm, all you need to do is enter our contest on our Facebook: EOLmedispa
The Radiant Holiday Social runs from 12 to 6 pm on Saturday December 10, 2016 at Essence of L Medi Spa. Adelle (from Bee Pampered Spa & Salon) will be performing live microblading demonstrations at 1 and 4 pm.
Mark your calendar and be sure to get here early! The first 50 guests will receive swag bags valuing over $300 — including our brand new #GLOWGIRL S'well Bottle!
We look forward to seeing you there, but you'll need to RSVP first so you don't miss out. Click here to register: Radiant Holiday Social
Written by Leah LaVanway