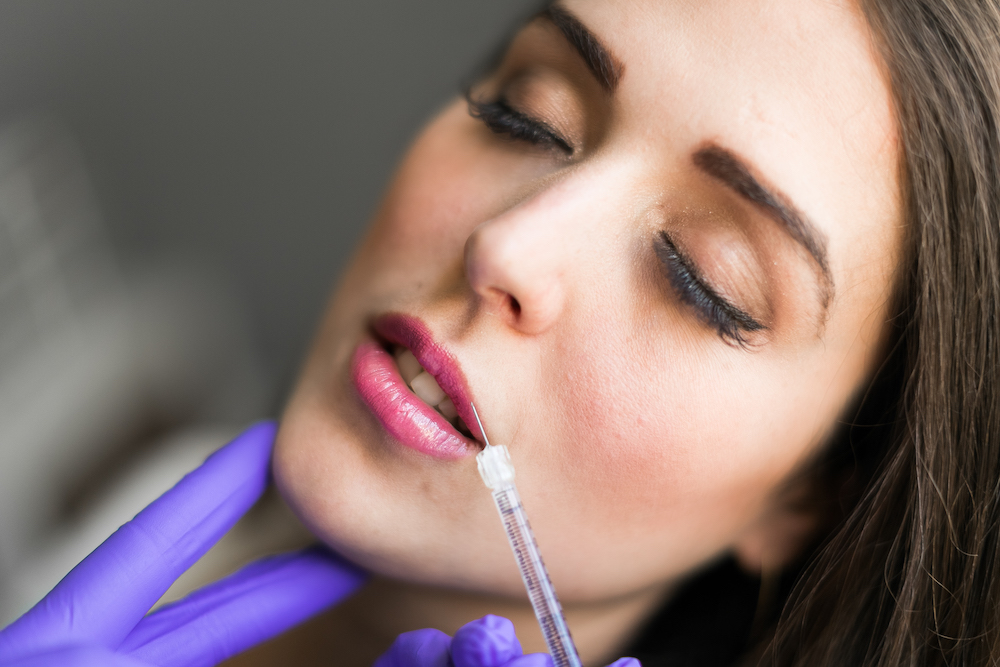 Is Botox Bad for You?
If you have noticed signs of premature aging when you look into the mirror and wish you could turn back the hands of time, you may contemplate getting Botox, in order to reduce fine line and wrinkles. If some of your friends have told you that botox is risky and bad for your health, simply continue reading to discover why Botox is a far safer treatment than you may believe.
"So is Botox bad for you?.."
No, as Botox is a non-invasive, non-surgical procedure that is a far safer option than going under a cosmetic surgeon's knife in order to restore your 'once youthful complexion'. So, if you would love to look the way you did in photos from the past but don't fancy undergoing cosmetic surgery, Botox may be the answer that you've been looking for.
In recent years the number of young women in their twenties and thirties, who are opting to undergo Botox treatments has increased by 200% since 2000. As science has shown that Botox can also be used as a safe, relatively low-risk, preventative treatment which can prevent early signs of aging, appearance of fine lines and wrinkles, facial contouring, migraines, jaw clenching, hyperhidrosis ( excessive sweating). If you see a wrinkle, it's well worth getting Botox!
How does Botox work and why is Botox a safe treatment option to consider?
Botox is a safe treatment to consider as the effects of Botox only last several months.
Botox can be injected into targeted areas of your face in small doses in order to relax the muscles in your face and cause them to become temporarily weaker, which will lessen the appearance of any wrinkles, soften the jawline and create a lifting effect on certain areas of the face.
For example, if you have noticed that you have fine lines around your eyes, or expression lines on your forehead, you can choose to have Botox injected into the muscles of concern.
Reasons why you shouldn't be afraid of undergoing your first Botox treatment:
1. Botox is the most common cosmetic procedure in the world
One reason why you should feel comfortable undergoing your first Botox procedure is that each year millions of individuals around the world safely undergo Botox procedures. If Botox was a dangerous medical procedure, the number of individuals who would choose to undergo Botox would be far fewer.
2. Scientists are aware of how the molecules which Botox is comprised of work and have long term tested the efficacy of botox in the skin. So it's extremely unlikely that you will experience any adverse side effects as a result of undergoing Botox treatments.
3. Botox is routinely used to treat a wide variety of medical conditions
While the most common use of Botox may be to reverse the signs of aging, Botox is also safely used to treat a wide variety of medical conditions. Some of which include migraines, excessive sweating, and overactive bladders.
What to do if you have noticed signs of premature aging?
It doesn't matter if you are in your twenties or fifties, if you'd love to be able to restore your face's youthful appearance, it's well worth getting Botox as soon as possible. The sooner you treat a wrinkle with Botox, the quicker you will be able to notice the positive effects associated with Botox and can also be used as a preventative measure to prevent premature damage.
Have you spotted a wrinkle that you'd like to get rid of?
If you have a wrinkle or two that you'd love to get rid of it's well worth booking a consultation at the Essence of L Medi Spa, where you will be able to talk to a friendly doctor about whether or not Botox is right for you. If you want to wake up every morning and feel more confident about seeing your reflection in the mirror, it is the right time to start using Botox to reduce the appearance of fine lines and deep-set wrinkles!
Written by Leah LaVanway