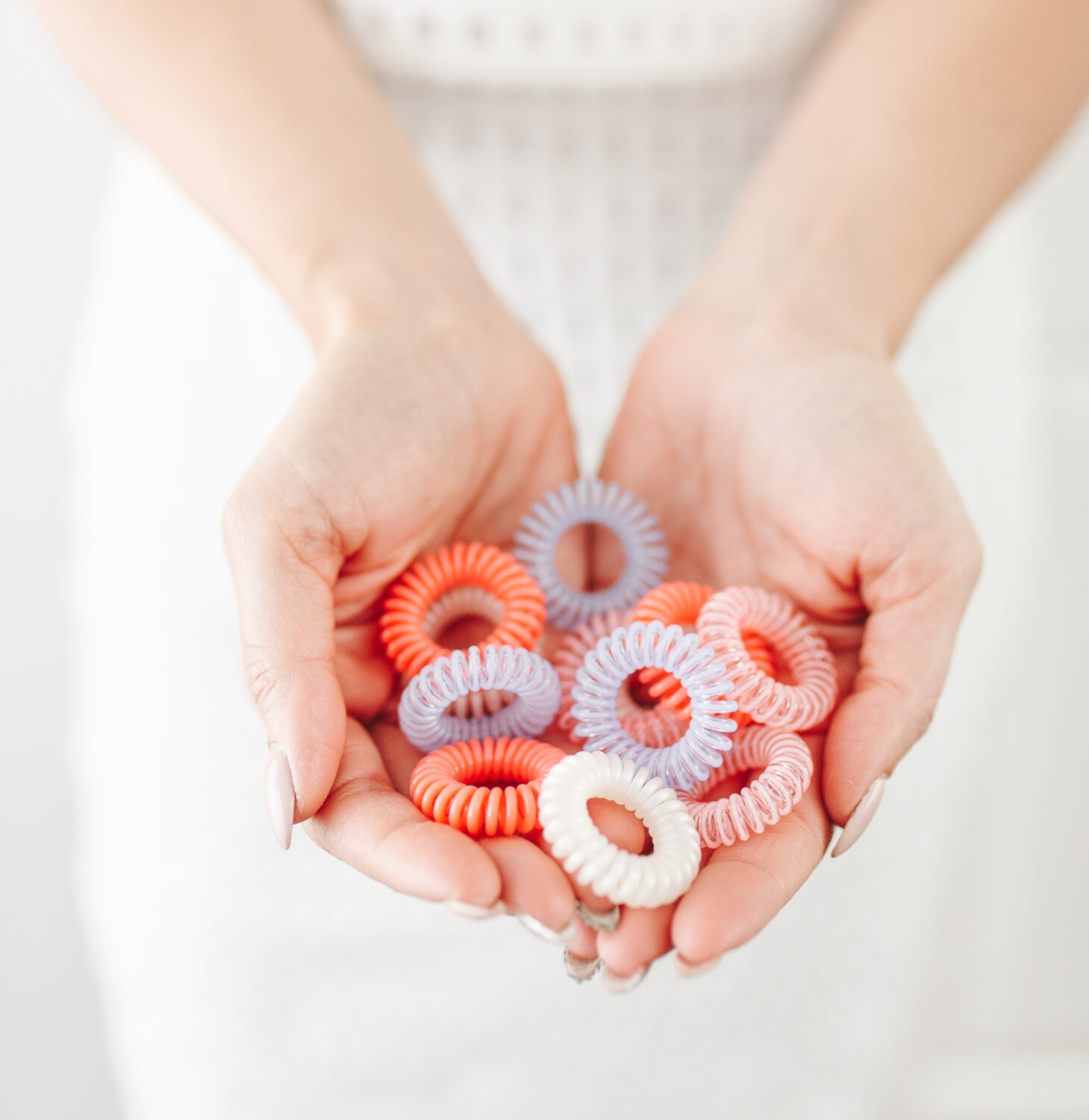 Invisibobble: The Simple Hair Tie You Shouldn't Leave Home Without
Stress is the enemy of the modern human. Our daily lives are filled by a series of small, personal battles in both our personal and professional spaces. The Invisibobble isn't a magic bullet that will fix that. Instead, it's a powerful and simple hygiene tool that can reduce the stress you experience in your day.
I can't speak for every woman (or every man, for that matter), but these days, I love the ability to put my hair up into a simple pony. It's a quick, effective way to keep my face and shoulders free from loose hair strands. This keeps me cool, makes it easier to enjoy the outdoors, and only takes a few seconds out of my day. The hard part is having an effective, durable hair tie on hand that won't tangle, or leave creases in my hair afterwards.
The Invisibobble fixes this. It's a simple, fairly affordable hair tie that has the right set of features for today's busy person. The long-lasting resin tie is waterproof, doesn't stick to hair, and doesn't seem to get tangled up when it's time to let your hair back down. Its simple coiled design is reminiscent of a telephone cord (back from when phones had cords) and doesn't look out of place on your wrist in pretty much every setting. This means that you can have access to an Invisibobble at any time of day without needing to reach for your purse or handbag.
Perhaps the best feature of the Invisibobble is how durable it is. While the elastic spiral will stretch out after a day of use (or after sitting on your wrist all day), a small application of heat will shrink it back down to its initial size. Simply plunge your used bobbles into a bowl of warm water, or zap them with a hairdryer for a few seconds and watch as the coils tighten back up again. This means that spending a few bucks on a package of three, or five Invisibobbles will give you enough hair ties to last for a full season.
It's effective, too. The Invisibobble manages to grip hair firmly without pulling or causing stress. Putting your hair up or taking it down is smooth and simple. It doesn't stick to hair, it's waterproof, and it's strong enough to keep a ponytail in place while you work out for most hair types. It's best feature has to be how comfortable it is.
The Invisibobble was specifically designed to be comfortable to wear. It's a product that you can sleep in, if you so choose. The stretchy coils push and pull your hair in a textured way that minimizes any creases that might occur with a more severe hair tie. You can even wear an Invisibobble with a high pony for an hour or two to get a bit of artificial volume if you want.
So why coils? Invisbobble's founder, Sophie, was plagued by both hair kinks and headaches when she wore her hair up. When she played around with an unused telephone cord as an improvised hair tie, she noticed that both the kinks and the headaches vanished nearly overnight. She met up with a team of product engineers and went to work creating the Invisibobble.
Invisibobble's design has been perfected after months of dedicated research and customer feedback. The result is a simple, effective hair tie that is durable enough to last and stylish enough to wear anywhere. You can use an Invisibobble to achieve a fancy up do, or pull one off of your wrist to keep your hair out of your face while you work out. It's an all-purpose tool that you should never leave home without.
You don't have to take my word for it. Head over to Essence of L's Online Glow Shop to try out a pack of Invisibobbles for yourself! They are a bit more expensive than your standard, disposable hair ties, but they are durable enough to last the entire season and a whole lot more comfortable. If you want to reduce stress in your life, try keeping one of these no-hassle hair ties on your wrist, in your purse, or in your pocket. It will make achieving a quick and easy pony even more quick and easy!
Written by Leah LaVanway