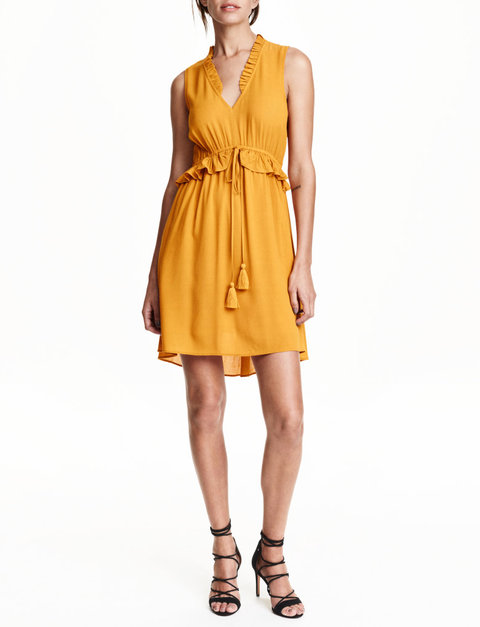 Spring Fashion Trends 2016!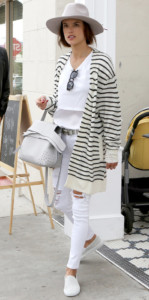 Spring has sprung and that means soft, fresh palettes, flirty skirts and fun style boosters! Many of us are keen on updating our spring fashion wardrobe with some spring flair but are not sure what is "hot" and what is "not. Are sneakers still cool? How big is too big for sunglasses?
Well I have taken the time to comb the internet and top fashion magazines to break it down to give you 3 top trends that are gracing the streets this spring and are SUPER easy to duplicate:
Spring Fashion Top Tips!
Nautical Stripes:  This Parisienne look has been around and modified throughout the decades and yet it is  STILL a fashionable classic for any spring fashion wardrobe.  These crisp white separates are topped off with a slouchy cardigan and easily captures the essence of French Riviera style.  (Top Photo: Alessandra Ambrosio, & Bottom Photo: Emma Roberts Breton striped dress, both courtesy of Instyle).
---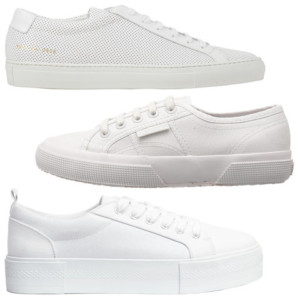 Minimal White Sneakers:  The must-have shoe in every spring or summer closet is the basic white sneaker. Simple, sleek, no bling and oh-so versatile!  Pairing them could not be easier as they work with everything from jeans and a T-shirt on the weekends to a trendy, maxi dress for appies or shopping!
Top brands for white sneakers:
You can't beat the best in sneakers, starting with Stan Smiths, Kicks, Vans, La Coste or Nike….. need more inspiration or ideas?  Click here!
---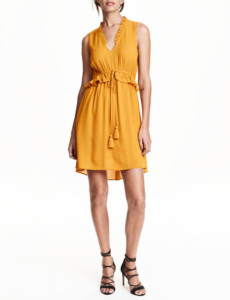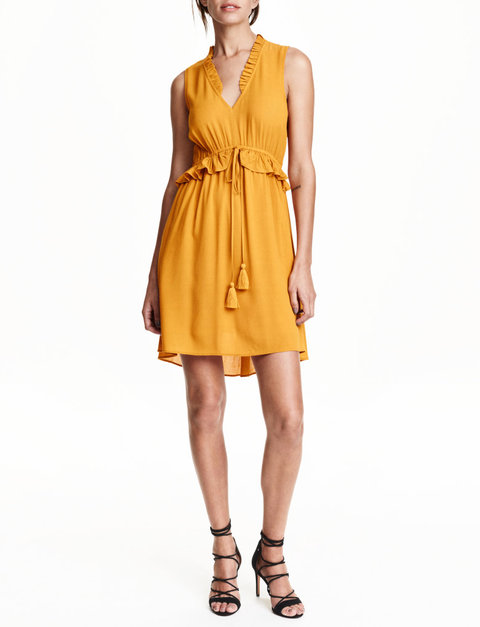 If you love music, chances are you have heard Beyoncé's new album, "Lemonade" and like many people if you have seen her video with that fantastic ruffly, twirly, floating Roberto Cavalli creation that took the fashion world by storm.  Yes, a sun-kissed shade of marigold makes for a jaw dropping spring dress colour!
(Courtesy of: Instyle)
In case you live under a rock and missed the fab dress and the Queen B herself, click here for the story behind the dress and how they found the perfect one…
---
Want More Fashion Ideas For 2016?
Straight from Toronto Fashion Week, get the latest on the new designers that are in the fashion limelight in Canada as well as have a sneak peek at behind the scenes of what this iconic event looks like. From the models, clothes to makeup and more, check it out!