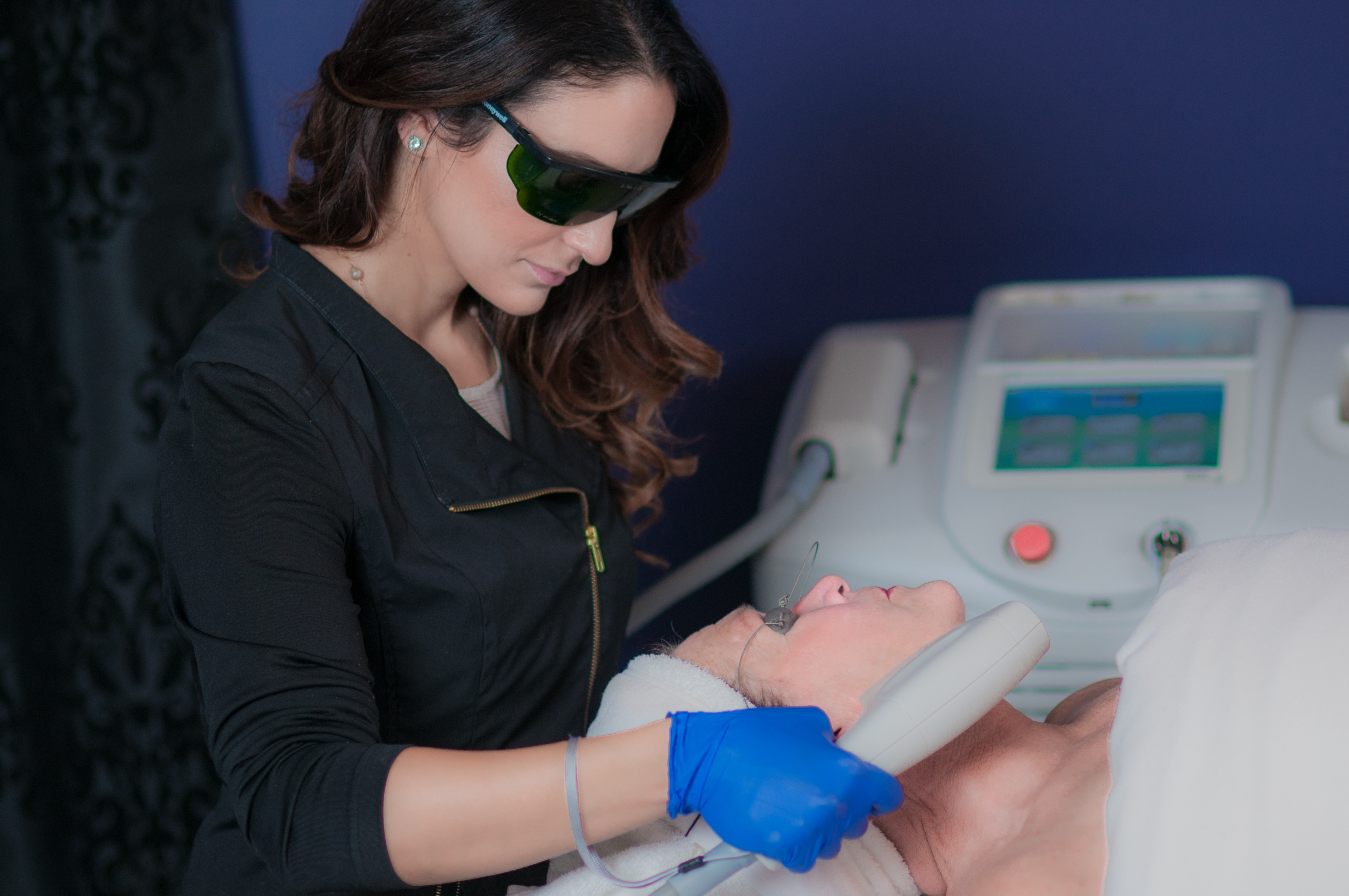 Forever Young BBL Treatment at Essence of L Medi Spa
Aging is inevitable, but with the correct age prevention methods, maintaining a youthful look at any age, is feasible. As we age, stressors including: sunrays, environmental pollutants, gravity and lifestyle participate in aging skin causing fine lines and wrinkles as well as sagging and a dull appearance. However, with skincare advancements, there are treatments that will work to rejuvenate the skin's appearance and reverse years of damage. One incredible solution is Sciton's Broad Band Light (BBL) photo-facial treatment offered at the Essence Of L Medi Spa in White Rock BC. It is an advanced form of IPL that is scientifically proven to slow down and revitalize damaged skin, both facial and non-facial.
Forever-Young BBL Treatment
Essence Of L Medi Spa clinic offers the best-known, safest, light-based technology in the market for patients, Forever Young BBL Treatment. The treatment is a clinical aesthetic program that encompasses all the advantages of the original BBL Photo-Facial process in combination with newly recognized treatments of delayed skin aging.
The treatment fights hyperpigmentation, damage from sunrays, broken capillaries, and uneven tone while stimulating new elastin production and collagen. Forever Young clients have reported visible radiance after the first treatment and over a series of treatments will see significant results. Maintenance treatments are recommended at least every 3 to 6 months in order to slow the aging process.
Features of Sciton's BBL Photo facial Technology
The BBL treatment has a dual flash lamp technology, interchangeable Finesse Adapters for hard to reach areas and the Smart Filters and thermoelectric cooling system keeps the target area cool and safe with precise temperatures. A wide range of wavelengths enables treatment for different skin conditions varying from acne, rosacea, to sun damage. The key differentiator with the Forever Young BBL Treatment is that the pulse envelope is adjusted ten times within each pulse to achieve consistent and efficient results as opposed to other systems that deliver only single or double pulses. 
Forever Young BBL Process
The photo facial rejuvenation at Essence Of L Medi Spa utilizes Sciton's Broad Band Light technology similarly called IPL (Intense Pulsed Light). This advanced technology uses unique interchangeable Smart Filters system that enable an easy yet quick treatment with variations in wavelengths for noticeably visible changes after the first treatment. The light-based system is flexible, which will allow the laser technician the ability to customize each treatment to fit specific skin challenges.
The light energy produced through the dual lamp technology gently heats up the upper skin layers and delivers a pulse to the epidermal tissue. This heat then triggers the skin cells to generate new elastin and collagen and restores skin to a natural, glowing, even and smooth texture.
Results of Forever Young BBL Treatment
Treatments are typically well tolerated with no expected downtime and minimal risks. Patients are expected to experience a reduction in wrinkles, fine lines, brown spots or hyperpigmentation, acne and sun damage resulting in a youthful, vibrant, even toned, radiant texture.
Benefits of the Treatment
Scientifically proven and guarantees targeted results
Offers younger, finer, radiant and even skin tone.
Affordable
It is a flexible regime and can fit with most personal skincare programs 
Aesthetic skin conditions treatable by BBL Photo Facial
Brown spots
Facial Flushing
Sun Damage
Bruising
Spider Veins
Fine Lines & Wrinkles
Acne Lesions
Pore size reduction
Book your Forever Young BBL treatment today at Essence of L Medi Spa!