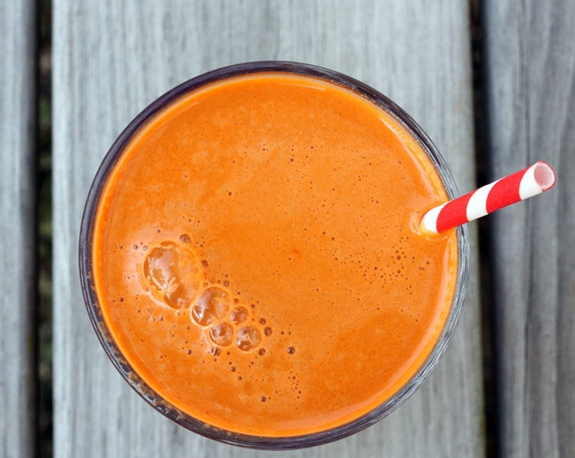 Five Simple Foods That Will Make Your Skin Glow!
Are you what you eat? Not really, but what you put in your body can have a huge affect on how your skin looks and feels. These 5 foods will help maintain that radiant, youthful look you've always wanted.
1. Vitamin C
Found in many fruits and berries, vitamin C is a health powerhouse that keeps you healthy and vibrant. It's a powerful antioxidant, meaning it helps preserve your cells from toxic processes that take place in your body. It's also a key component for the creation of collagen and elastin, which gives your skin firmness and structure.
2. Avocado
Avocados are rich in vitamins C and E, which is an antioxidant that's used by your skin as a barrier against sun damage. They are also a great source of an omega-9 monounsaturated fatty acid called oleic acid, which helps control irritation and redness and is used by your body to repair damaged skin cells. Oleic acid also acts as a natural moisturizer, keeping your skin soft and healthy.
3. Chia Seeds
Chia seeds sprout an impressive profile of omega-3 fatty acids (even more than fish oil!) meaning that you can skip the nasty supplements in lieu of a tasty crunch. They are also rich in zinc and magnesium. Zinc acts as an anti-inflammatory and combats acne, while magnesium helps regulate blood sugar and hormone balance, while it maintains your energy levels — all important factors that contribute to keeping your skin clear and beautiful.
4. Green Juice
Vegetables are rich in amino acids, vitamins, and minerals that your skin craves, but it can be hard to eat a bushel of vegetables a day! By juicing these healthy foods from the earth, you can get all of the health benefits without having to eat a plate full of carrots for breakfast! You can find great recipes from a celebrity juicer here, or create drinks that are customized for your skin and taste buds.
5. Water
Drinking water is necessary to keep your skin looking firm and healthy. Not only does dehydration cause your skin to dry out and wrinkle, it can also affect your muscles. Think of it like the opposite of botox. If your muscles are fatigued due to an improper balance of fluids and electrolytes, your skin will look old and loose. By keeping yourself hydrated, you ensure that you'll have moist, taut skin. Water also helps control calories and keeps your kidneys healthy, allowing your body to filter toxins out of your blood.
So, remember that you are what you eat next time you're in the kitchen whipping up these 5 beauty foods for glowing, gorgeous skin!
Written by Leah LaVanway