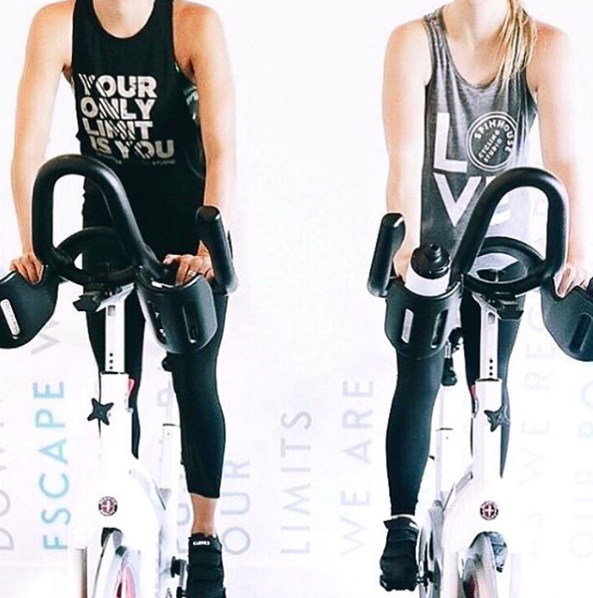 Exciting Activities for Mom and Kids on Spring Break in White Rock, BC
Watching movies over spring break is not the most exciting thing to do for kids and parents these days. Instead of everyday entertainment, spruce up your break in White Rock by checking out some of the coolest places in town. You'll make memories that will last for years and score plenty of awesome pictures to share with your friends.
Hiking
White Rock is home to a plethora of parks and trails. While you're with your family, consider heading outdoors and spending some time together with no devices — or use your favorite app to hike in augmented reality! The beautiful outdoor environment of British Columbia is especially beautiful in White Rock, so you will have lots of things to look at and talk about.
Locals each have their favorite trail. Some prefer Serpentine Fen, a gigantic natural sanctuary with more than 3 km of picturesque trails along the Serpentine river. Others love Blackie Spit Park, with wonderful views of Boundary Bay, long sandy spits and a canine-friendly environment that lets your furry family members get in on the fun. If you're after a simple forest walk, consider Sunnyside Acres or Redwood Park, each of which offers some quiet seclusion among the trees. Redwood Park also has playgrounds strategically placed in order to keep smaller children from getting too bored. Finally, if you want incredible views of the ocean (or lots of cardio), 1001 Steps will place you in an incredibly scenic enclave that's ripe for sharing on social media.
Muse
Muse is a one-of-a-kind social fashion house in South Surrey. It's a totally unforgettable shopping experience that will leave you looking amazing without spending a fortune. Muse focuses on delivering a selection of carefully curated modern fashion that's casual, accessible, and totally chic.
The intimate atmosphere in Muse makes it perfect for hosting an impromptu fashion show with your family, or receiving expert fashion tips from the staff. You can build a fun holiday outfit or totally reinvent your wardrobe for the upcoming summer — your choice!
You can check out Muse's offerings online in their web store if you want to get an idea of their confident, empowered fashion before you head in, but there's no substitute to the customer service you will experience when you visit the store in-person. Muse's team members are an unlimited source of simple tips and they take full advantage of the store's full selection of clothes, shoes, accessories, and other fashion basics, giving you the tools you need to build the outfit you want.
Spin House
If you're after something more intense, Spin House is a leading cycling studio in South Surrey that's renowned for its phenomenal instructors. Spin House offers riders a unique environment fueled by nightclub lights, invigorating beats, and energetic leaders. When you're ready to recharge, there's a juice bar right in the studio that offers both nutritionist-recommended smoothies and fresh juice, pressed from locally grown lower-mainland fruits, veggies, and greens.
The combination of all of these things makes Spin House a welcome treat in the routine of exercise-loving locals. It's the perfect way to have fun while burning lots of calories in a jiffy. The 1000-bulb LED monstrosity provides plenty of atmospheric intensity, but it's the incredible energy of the instructors and other class participants that will really help you give it your all and get the most out of your session.
You can take older kids into spin class with you, giving them a safe outlet for their youthful energy – The age restriction is 12 years old with a 4'2" height requirement. For younger kids, Spin House offers in-house child minding, enabling you to take a break for a bit while you enjoy a righteous ride to some bumpin' beats.
Whether you're local or not, use the code "springlove" for a FREE spin at Spin House. Expires March 31st 2019. You will love the facility so much that you will be clamoring to come back for more exercise!
Mason Jar Home Decor
Spring re-organizing or redecorating? Thinking of finding some unique pieces to place in your thoughtfully curated space to represent your style? Mason Jar Home Decor is the place to be. One of a kind items to gift for the friend who has everything else. We've spent some time connecting with Cathy and her loving staff and can't help but feel she represents what White Rock has to offer. Quaint, Community driven, and trendy. Did I mention she also sells the popular "Smash Tess" onsie jumpers for the women/moms on the go who can customize these trendy designs wherever your spring break plans may take you!
Poke bowls, Acai Bowls, flatbreads, locally baked pastries, an assortment of sandwiches, hawaiian inspired specialty coffees, and more. We have our own Hawaiian oasis just minutes from the beach. One of our fav cafes with a down to earth atmosphere to hide away studying, to catch up with good friends, or to treat your littles to something you'll both absolutely love. Definitely a one of a kind treasure if you're in this area!
Don't Let Your Spring Break Be Boring!
White Rock (and South Surrey) are home to many hidden local gems. You don't need to rely on the movie theater or your phone to provide a source of entertainment! For relaxing exercise, be sure to check out the numerous hiking trails in the beautiful BC outdoors. If you want a totally unique shopping experience, head into Muse Social Fashion House, or Mason Jar Home Decor and see how you can be trendy and casual at the same time. For a killer bout of cardio that will get you pumped up and sweaty, give Spin House a whirl.  You will experience incredible instructors and an intense environment that's perfectly paired to the playlist of your ride. Finally, thinking of grabbing a sweet treat or a hawaiian inspired lunch, you won't regret the taste of Island Cafe. Need more inspo for spring break or recommendation to local experiences in the area? DM us and we will be happy to give out some ideas!
Written by Leah LaVanway