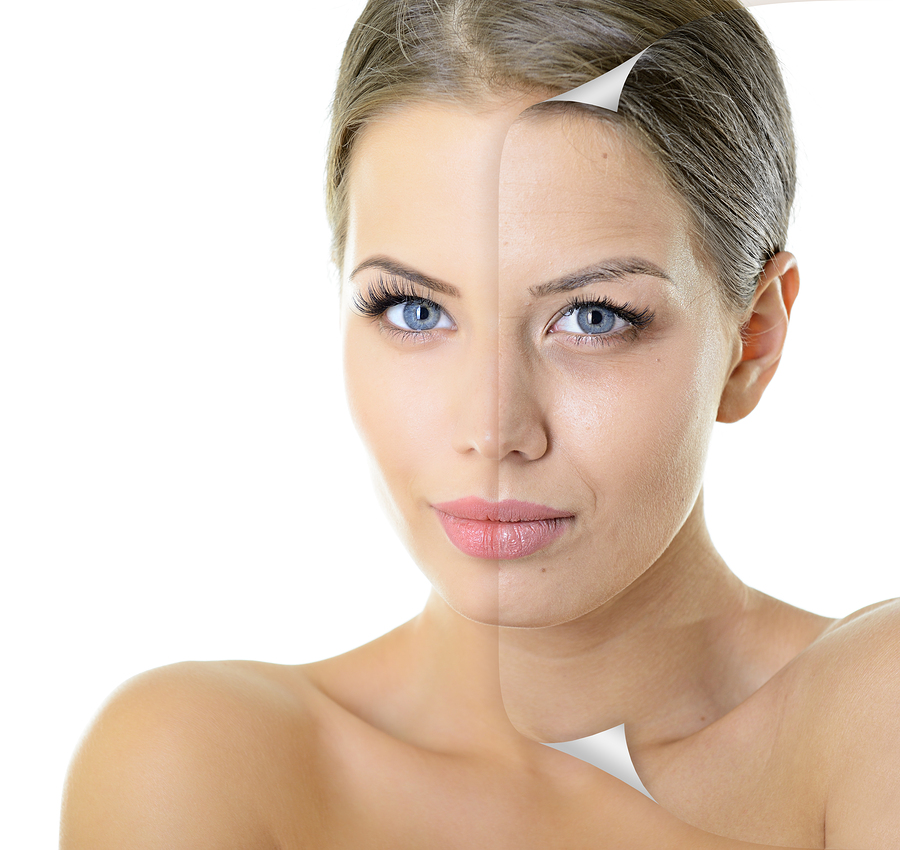 Dry skin vs. Dehydrated skin: tips for winter hydrating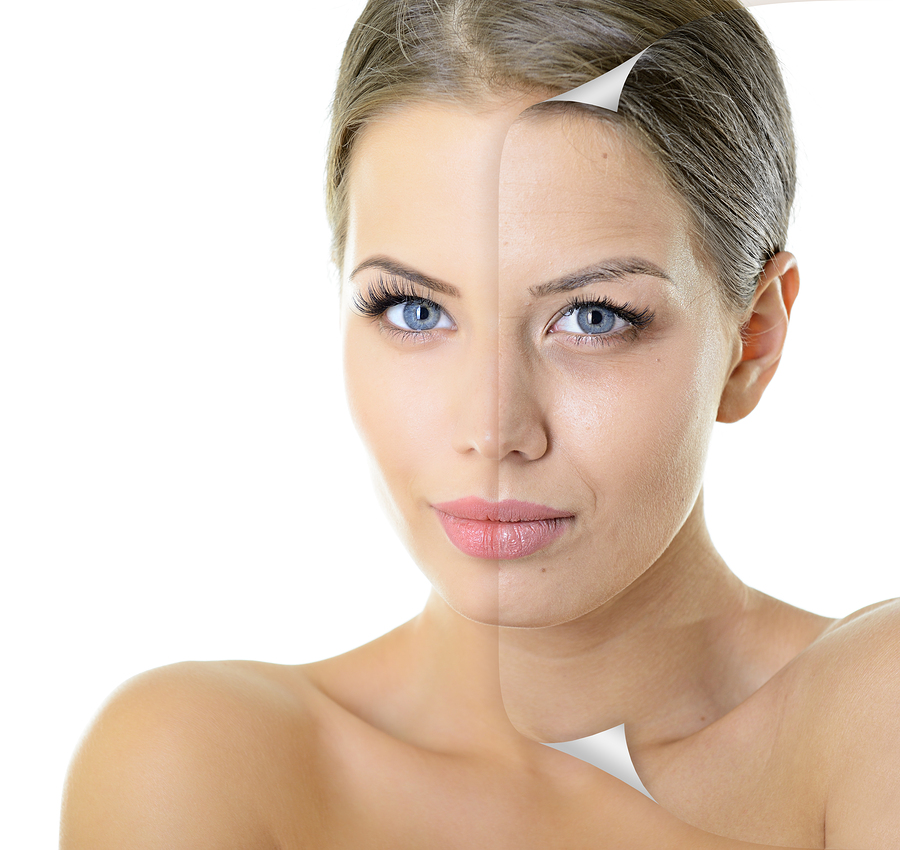 With the winter months finally here, you may start to recognize those unwanted skin occurrences: dry, tight, itchy feeling skin. Where did your dewy summer skin go? Let's take a look at what might really be going on here.
All types of professionals can agree that there is more then one reason why your skin is misbehaving. Sometimes with the prescribed treatment products we use to treat skin conditions we can dry the skin out too much if you are not utilizing the right combination of ingredient therapy. 
Let's break down the science behind dry vs. dehydrated skin. In the epidermal layers of the skin there are layers of water-based and oil-based skin cells. Our outer-most layer, the stratum corneum, is made up of a acidic combination including sweat secretions, sebum (oil) secretions, and oily/waxy substances. Dry or dehydrated skin starts when this outer layer of skin is compromised. 
Dry skin = Oil loss: dry skin occurs when there is an oil imbalance which can be caused from either under active or small sebaceous glands. Unfortunately when our skin is lacking in oil, our protective barrier isn't capable of doing its job properly. The skin will become stressed leading to an overly sensitive sensation, red, tight and scaly looking. This is common in women after menopause when the thyroid becomes less active and there is a hormonal imbalance or change. Thanks mother nature- as if all the other side effects weren't already enough… now I have dry, lack-luster skin!
Dehydrated skin = Water loss: dehydrated skin occurs when there is water loss in the skin. This temporary skin condition is much easier to treat.  Most of the time we enable this beauty robber ourselves by using aggressive over-the-counter facial products, harsh weather conditions ( winter sports, outdoor exercise, sun exposure,) and being exposed to dry or cold air. As we know our skin is the largest organ, it usually is the last organ to receive hydration from the liquids we consume. That being said, our body relies on water to maintain and stabilize bodily functions. When we are low on internal hydration it doesn't take much to alter our skins health. Dehydrated skin will lose its suppleness, vibrancy, and begin to look aged and mature. A great tip is to eat more water rich vegetables, bump up your healthy fats and reduce your caffeine and alcohol consumption.
Tips for treating dry skin: Since dry skin = oil loss, replenishing your top layers of skin is the best way to treat this skin type. Using nourishing lipid based products you will see and feel a difference with your first application.
1-Lipid based or Creamy cleansers.  A great place to start! I love Glymed's Mega Purifying Cleanser– it is a delicious blend of natural Shea Butter, Lavender and Vitamin E. It combats dryness, extrinsic assaults, and harmful irritants.
2- Moisturizing Cream. Look for products that are water-in-oil emulsions which are a heavier cream versus a oil in water emulsion which is more of a lotion. I Love Glymed's Intense Peptide Skin Recovery Complex– it delivers five potent amino acid complexes that are clinically proven to repair the skins hydration barrier, deep wrinkles, and target fine lines.
3- Hydrating Mask. Treatment masks are a great booster for any skincare routine. They are a therapeutic way of injecting high levels of antioxidants, calming anti-inflammatories, restorative minerals, and hydrating oils. They are generally used 1/2 times per week depending on what you are trying to achieve. One of my favourites is Glymed's PC10 AA Wrinkle Prescription Mask- a anti-aging power house that is made up of amino acids, powerful peptides, and active minerals to feed the skin and encourage firmer, healthier skin.
Tips for treating dehydrated skin: Since the main component is replenishing moisture, the best way to change this skin condition is a diet change.
1- Drink more water. The main goal is to increase and rehydrate the cells. Not only do we need to prevent further water loss we need to replenish what is being lost. A great tip to save cellular hydration is to apply a moisturizer within 5 minutes of getting out of the shower or bath. This will help retain your natural oils.
2- Eat more water-rich foods. Watermelon & Cucumber are great hydrating foods that may be twice as effective as drinking a glass of water. Grapefruit and Cantaloupe are 91% water so try adding them into your diet.
3- Take shorter showers. Taking shorter showers and baths with a lower temperature will help decrease your moisture loss. Hot steamy showers will actually suck the moisture right out of your skin. Eakkk!
4- Moisturizing Serum. Because dehydrated skin is lacking water, it is important to replenish the cells with water-based moisture- not oil. When you apply moisturizing creams to dehydrated skin it can have a suffocating-like effect which can lead to breakouts. Milia (small white bumps) can be common in dehydrated skin types because rich emollients cannot breath and move through the skin. Two of the top ingredients to look for are hyaluronic acid & aloe vera. One of my all time favourite products that can be used as a makeup base as well as added or blended into any moisturizer is Glymed's Ultra Hydro Gel. The key ingredient- Hyaluronic Acid- which in naturally found in our body and attracts water to the skin to help plump and hydrate the skin.