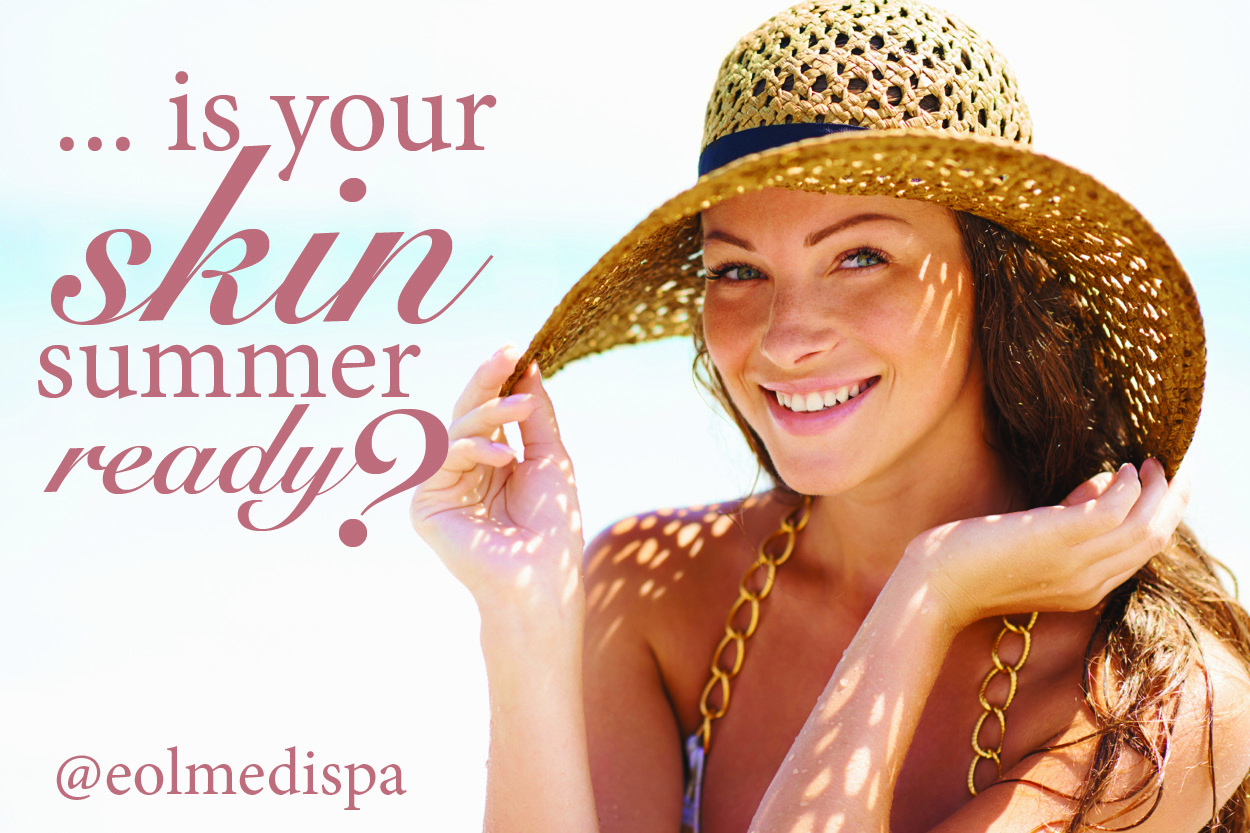 Is Your Skin Summer Ready?
Summer is just around the corner and ladies, and we all know what that means! The pants become skirts, the skirts become shorter and we want our skin to look and FEEL fantastic, right? What can you do to get your summer glow on between now and that first flirty sundress? Detox and delight your skin and entire body!
First off, I think we all know that healthy skin truly starts from the inside out so yes, you have to look at your diet and water intake. Do you drink alcohol regularly? Are you getting enough water every day? Starting with the basics and working upwards is a smart way to get your skin healthy by summer. Look at these tips to get you going:
Digestion Detox
You might be surprised to know that our digestive system is the main place where we absorb beauty nutrients from our diet, as well as the main place where we flush out toxins through elimination. Your skin is the body's largest organ, so if the digestive system isn't working at its best, you can expect breakouts, acne, rosacea, dermatitis, eczema, redness and dull skin. What to do to help your body digest at its optimum state?
Eliminate or reduce your intake of dairy, gluten sugar and soy – These foods can cause intestinal inflammation and affect your healthy gut flora.
Drink lots of water, the myth has been 8 glasses a day but even if you can get 5-6 in, your skin will thank you for it. Summer is an easy time to keep water up as the heat reminds us to drink more often.
Take a daily probiotic – These "good bacteria" live in our digestive tract and help our bodies absorb skin-benefiting nutrients. Not sure how much to take? Book in for one of our complimentary consultations and we will tell you all about it.
Eat whole foods, plant-based diet – Eating a diet rich in vegetables and fruits promotes a healthy digestive tract and skin. Try growing your own veggie garden for summer!
If you are looking for help in getting to a healthier diet and food lifestyle, be sure to check out Annalissa Organic Kitchen for recipes and tips!
Get Your Move On
By increasing your heart rate once per day you are lowering stress levels, circulating nutrients to your body and helping push toxins out. Activities such as walking, running and yoga are great options for summer! In yoga, certain stretches and yoga postures can help promote elimination. Remember not to exercise on a full stomach.
Spice Up Your Life
Did you know that certain spices offer vitamins and antioxidants? Turmeric, for example, is known for being anti-inflammatory and detoxifying which helps protect the liver against toxic damage and even helps regenerate damaged liver cells. Ginger and Paprika are 2 other power blasting spices to keep in your kitchen. Add them to soups, smoothies, salads & more!
Mandatory Relaxation
Take the time to do absolutely nothing, yes, you read that correctly. Make sure you are destressing and finding time to tune out, unwind and relax. If you need help to unkink, try looking for a free meditation class or course, a sensory deprivation spa or service like FloatHouse in South Surrey or try a new hobby that induces calm, like painting, gardening or reading.
If you are looking for some expert advice on your skin care routine, products or treatments specific to your skin type or issues, call for a FREE consultation today! (604) 619-4959
Essence of L Medispa | White Rock, BC.
---