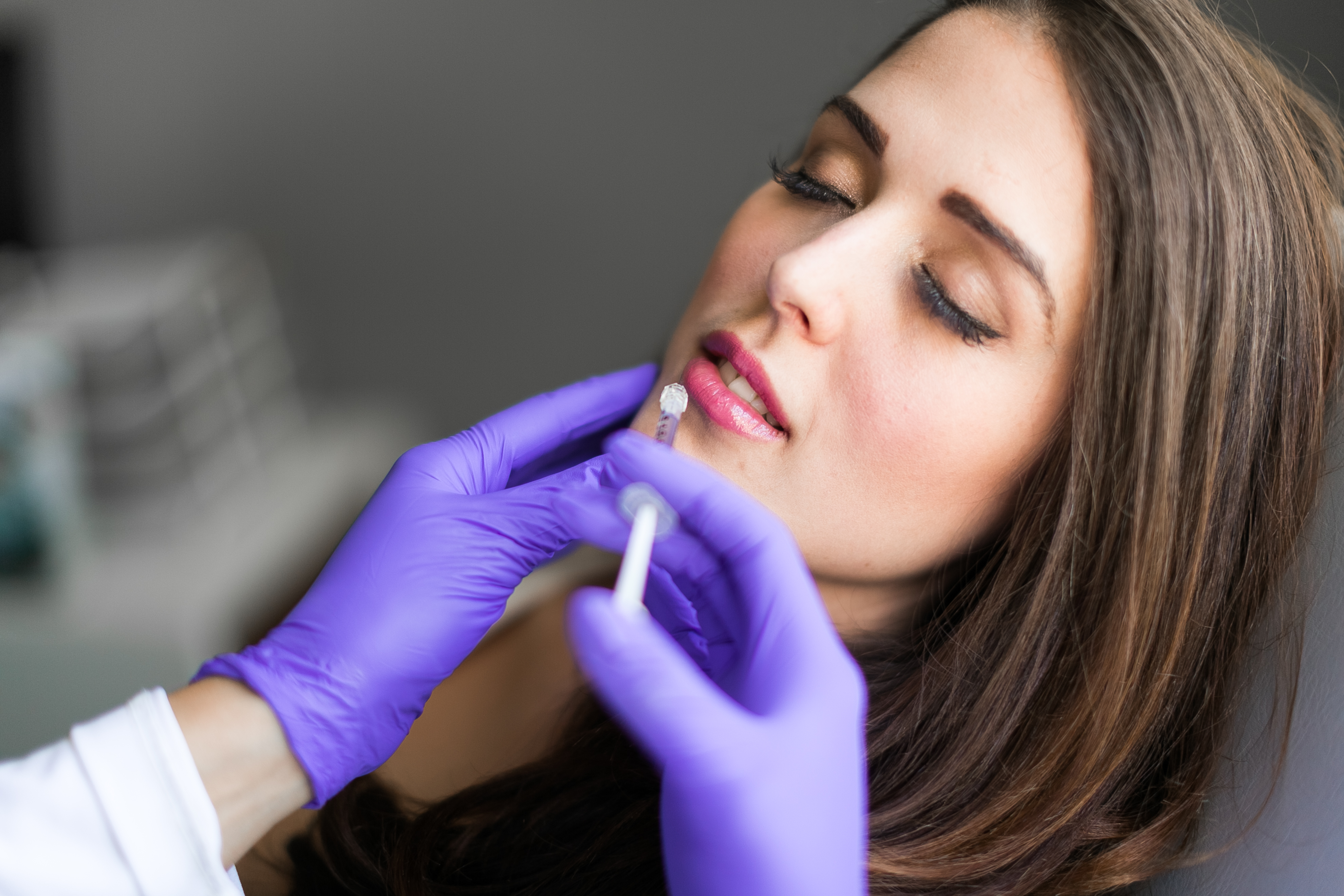 Dermal Filler: Where Can It Be Used?
When we get older, we start to lose elasticity and fullness in our faces, which leads to cheek "hollowing" and loss of youthful plumpness. Facial filler (also referred to as dermal filler) is the process of injecting soluble hyaluronic acid into the skin to give it a smoother appearance, minimize wrinkles and combat signs of aging. As the skin ages, it produces less collagen and hyaluronic acid which are important to maintaining the skin's youthful appearance. According to Dr. Nicole, who offers filler treatments at Essence of L Medi Spa "this decreased production causes the skin to become dehydrated and lose some volume and glow. Dermal filler contains natural hyaluronans that restores the appearance of dull skin and makes it look more healthy and young."
Second in popularity to Botox in non-invasive anti-aging procedures, fillers add volume to the face, usually by filling in wrinkles and lines, and sometimes by plumping up areas of the face that have lost fat pads (such as the cheeks, under-eye area and temples), causing the skin to sink and sag. Additionally, dermal fillers can be applied to areas around the mouth, between the eyebrows, and on the forehead.
Dermal fillers are also frequently used for the lip and nose. They help to enhance the lip-to-lip borders, which reduces the dull and droopy appearance of the lips. Perhaps one of the most popular areas that dermal fillers are being used is to reshape the nose, by reducing the creases that are between the nose and the mouth which are called laugh lines, or nasolabial folds. Facial fillers can also be used in general areas that have skin conditions such as scars, acne, or chicken pox.
Hyaluronic acid (HA) fillers (brand names include Juvéderm, Restylane and Teosyal) are by far the most commonly used fillers. It's best to consult with your dermatologist, or skincare expert to decide on which dermal filler is the best for you. There are some common side effects of using dermal fillers, such as discomfort, swelling and bruising immediately after the procedure, but they subside quickly. Overall, dermal fillers help correct many signs of aging that regular skincare products, or treatments cannot do. It improves the appearance of the skin to make it look more youthful and rested without anesthesia.
Written by Leah LaVanway