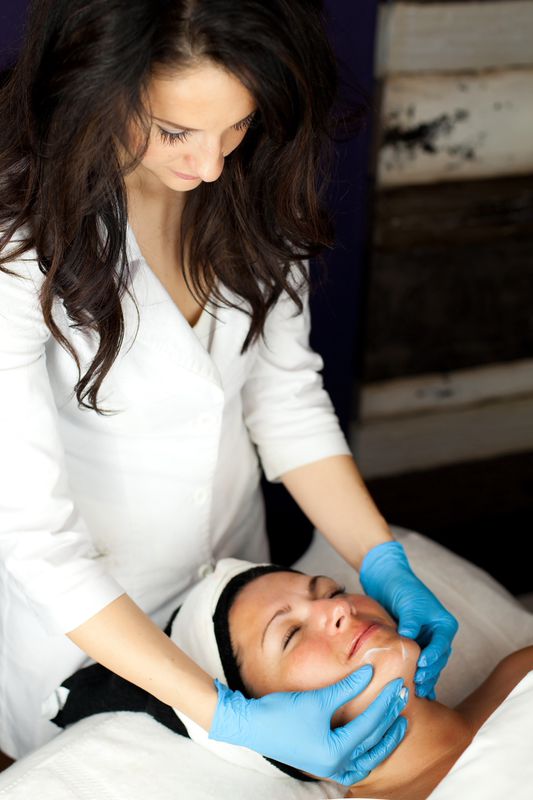 Celebrities are Raving About HydraFacial Treatments this Summer
Celebrities like Beyonce, Brittany Spears, Kate Winslet and Paris Hilton need to ensure that their skin looks radiant at all times without any down time. This is just one of the many reasons that celebrities are raving about HydraFacial treatments. The thing that sets HydraFacials apart from average facial treatment is the fact that the skin looks clearer, smoother and glowing immediately afterwards without any side effects. In fact, it not only improves the appearance of facial skin, it leaves the skin looking healthy and rejuvenated.
New Beauty, the cutting edge US beauty magazine, has awarded HydraFacial 'Best Facial to Transform Your Skin' at this year's Beauty Choice Awards.
Here are some reasons celebrities are raving about HydraFacial treatments
Regardless of your skin type everyone can take advantage of this facial treatment. The esthetician or technician can customize this treatment to meet the individual's specific skincare goals and skin type. By using this treatment everything from advanced facial signs of aging, elasticity and firmness of skin, overall skin health, skin texture and tone can be improved.
However, these are not the only reasons this treatment has been so acclaimed by celebrities:
During the treatment, a small "deplaning" tool is used to open up pores in the top layer where dead skin cells and makeup debris are cleansed and exfoliated. Reportedly, it feels like a spinning toothbrush is being applied all over the face.
As part of their skincare routine, many people use glycolic peels that can cause the skin to sting for several minutes. Only washing off the peel makes the stinging stop. However, the glycolic or salicylic peel that is used during a HydraFacial treatment only creates a minor tingling sensation.
Facial pores get clogged on a regular basis and it generally means that there is something inside the pores that is clogging them. During the HydraFacial treatment a vortex extraction nozzle is used to unclog the pores, which literally sucks out whatever is clogging them similar to a vacuum.
Last but not least, a vortex fusion tool is also used during the treatment and a serum rich in antioxidants and collagen is infused into the skin providing the skin with greater hydration and elasticity.
The above evidence shows that HydraFacials not only avoid redness or irritation after treatment but also leave the skin looking clearer and glowing. In fact, the skin may look so fresh there may not be a need to apply makeup immediately. No wonder celebrities rave about this skincare treatment, the HydraFacial is nothing short of a skincare miracle! The precise application of this treatment ensures painless exfoliation and a deep cleansing of the pores, without causing any irritation or damage to the skin. No other facial can boast these benefits making the HydraFacial one of our favourite skincare treatments!