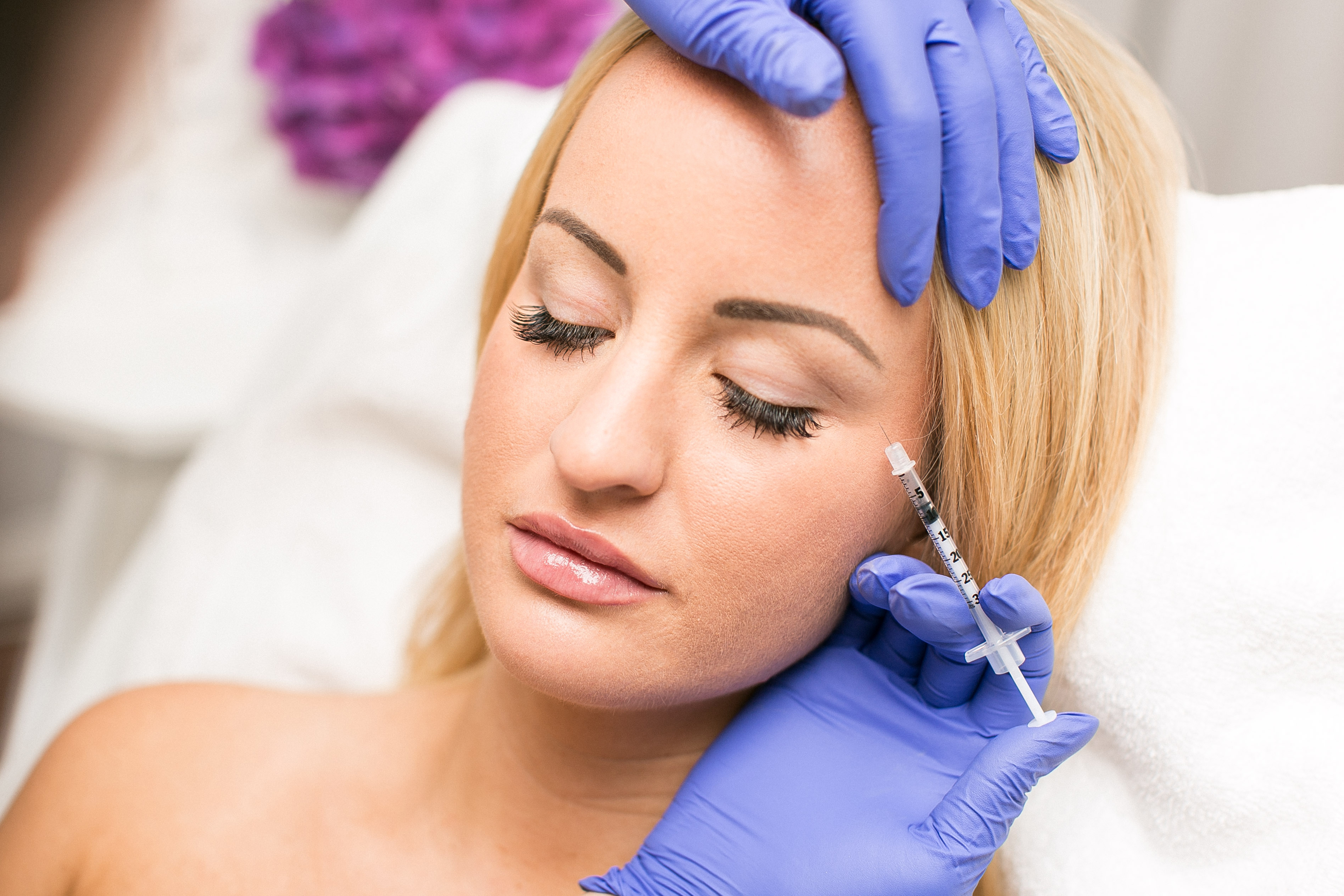 Botox: Treating the Root Cause of Your Wrinkles
Wouldn't it be great if you could hold on to your youthful skin forever? Well, thanks to Botox, you can admire your wrinkle-free skin a little longer than others. Find out how this procedure works, what it does, and additional facts to keep in mind.
How Botox Treatment Works
As we age, a lifetime of repeated facial muscle contractions become etched into our skin. Wrinkles caused by these contractions are known as dynamic wrinkles (dynamic wrinkles are a result of repeated muscle movements when we smile, laugh or frown).
Botox works by blocking the signals sent by your nerves to the muscles – relaxing the muscles to reduce the appearance of dynamic wrinkles. Botox, does not numb the area of injection and you will still have sensation in the area being treated. Typically Botox will stay active for 3 to 6 months, and as new nerve endings grow and Botox breaks down, blocked signals from nerves to muscles are restored.
If you undergo a Botox treatment at Essence of L Medi spa, Dr. Nicole Clement will administer several tiny injections of Botox directly into the muscles that cause those moderate to severe expression lines. She will also determine where to administer the Botox injections by examining your ability to move certain muscles in the treatment area. The location, size, and use of the muscles that create an expression line vary markedly among individuals.
No anesthesia is required when receiving a botox treatment. Dr. Nicole may choose to numb the area with a anesthetic cream prior to injecting. Discomfort is usually minimal and brief. Most Botox patients compare the sensation to a pinprick.
The beauty of Botox is that you can resume normal activity immediately. Within about 24 to 72 hours after your treatment, changes in the depth or appearance of your wrinkles will improve. However, the best results will become more visible after at least five to seven days.
Important Considerations
Botox helps tighten your skin without requiring you to go under the knife. This anti-aging procedure works excellent for many patients, although it is best to be examined before you commit to the treatment. There is no specific age required for a person to start getting Botox treatments, although it is not ideal for very young individuals.
How to prepare for your treatment
Before getting BOTOX®, you should:
Avoid red wine for 2 days before your treatment.
Avoid Aspirin, Motrin, Advil (ibuprofen), non-steroidal anti-inflammatories (NSAIDs) and other blood thinners for 2 days before your treatment.
If you have had any infection or cold sore near the injection site you may be prescribed Valtrex or another anti-viral medication to prevent an outbreak.
How to care for your skin after your treatment
The most common side effects associated with injection-related treatments are swelling, bruising, redness, tenderness, and itching at the injection site. To decrease your risk of eyelid drooping you should not lie down for three or four hours after the treatment and avoid physical exercise for 24 hours. Make sure you do NOT rub the treatment area for at least 12 hours after the injection- this includes but is not limited to lying down for a massage, acupuncture, chiropractor, or booking in for your favourite facial!
Written by: Leah LaVanway