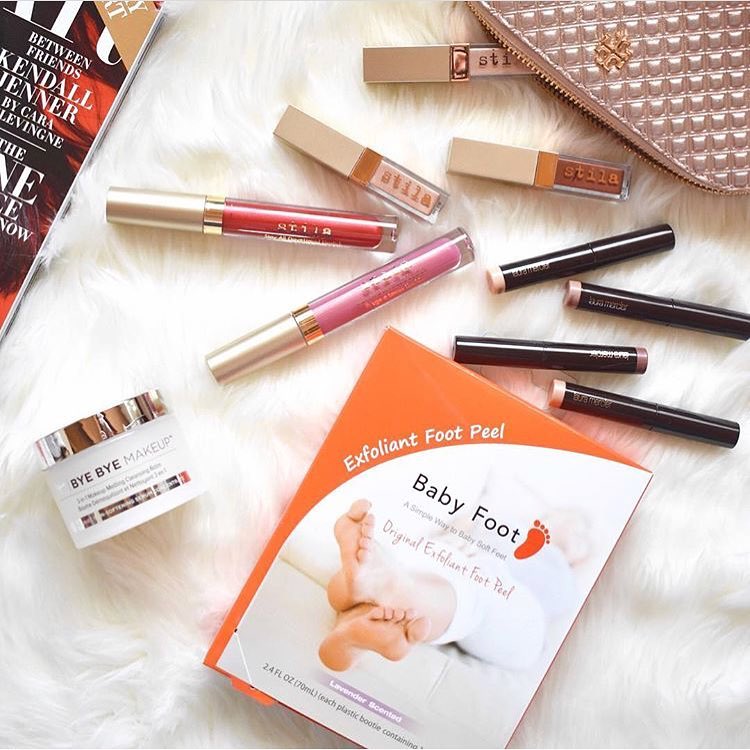 Baby Foot: Now At Essence of L!
Baby Foot has made quite the splash in the online skincare community and social media. This incredibly effective product won't help the skin on your face, but it will give your feet an incredibly soft, smooth, youthful look and feel. Essence of L Medi Spa is now proud to carry this wonderful product with just enough time for you to use before summer. Now that sandal season is right around the corner, you won't want to miss out on trying these new exfoliating booties that are loaded with peels, fruit enzymes, hydrating properties and more.
You are probably familiar with the practice of exfoliating your face. Various chemicals (including a couple specific acids) can help loosen your skin's superficial layers of dead skin cells. Some of the more powerful exfoliating products are called peels because they will cause your skin to visibly peel, as dead cells fall off. With facial peels, this happens over a fairly short period of a time.
Baby Foot works with the same process. It uses a fairly gentle combination of ingredients that you soak your feet in for about an hour. These ingredients include Glycolic, Lactic, Salicylic, and Citric Acid, to exfoliate away and break down the dead skin cells, leaving the skin undamaged underneath. This triggers a slow peeling process that you will notice over the next two weeks.
At first, Baby Foot doesn't do anything. This is by design — the gentle exfoliants won't irritate your feet while they work their powerful magic. Instead, nothing will happen visibly for roughly a week. After about the first week, your feet will suddenly begin to shed and peel away large amount of dead skin.
These cells come from the calluses and rough patches on your feet. The shedding process may not be the prettiest sight, (you might even need a vacuum cleaner due to all of the skin you shed) but it's totally painless and results are quick! Feel free to search for pictures online – you will be impressed by how effective this product is. Once you have finished, your feet will be pink, soft and smooth. Almost like a baby's feet!
Baby Foot has amazing online reviews! You can find dozens of testimonials from people who have successfully used this product, from bloggers to respected journalists. It's backed up by science and has built up an army of loyal users who return to Baby Foot all year round. Essence of L is proud to offer this fantastic product so that we can all take advantage of Baby Foot and show off our healthy, beautiful feet.
So why buy from us? First of all, you can pick up Baby Foot while you come in for your treatments, or a refill of your favorite products. We also have it stocked up on our online Glow Skin Shop, where we can have it shipped to you, or have it waiting aside for when you decide to pick it up. Plus our points system when you purchase from us either online or in store gives you money back for more amazing products! More importantly, you might notice that at least one Amazon listing for Baby Foot is plagued by a host of negative reviews. This is because some untrustworthy sellers have been mixing up genuine Baby Foot with a low-quality copycat product. At Essence of L, you do not have to take that gamble. We provide you the good stuff every time!
Baby Foot is an incredibly effective way to prepare your feet for flip flop and beach weather. It is an affordable and completely painless treatment to get you ready for whatever comes your way. In fact, most customers don't feel anything at all! Baby Foot is the closest thing we have to foot care magic, and you can pick it up at Essence of L Medi Spa.
If this sounds like a skin product you are interested in trying, come on over and give us a visit or visit us online! We will be here for all of your skincare needs, from your head to your toes. Just give us a call and let us show you what we can do to help you look and feel your best!
Written by Leah LaVanway