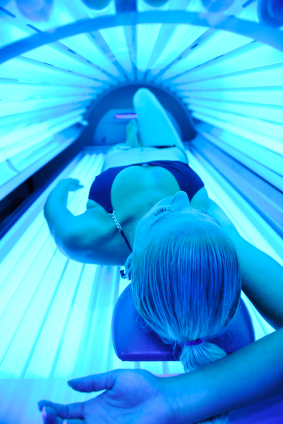 Are you still using Tanning Beds?

The question is….. Are tanning beds a safer alternative to natural sunlight?
The answer is NO
Did you know that:
ONE tanning bed session increases your risk of developing Squamous Cell Carcinoma by 67%
People who use a tanning bed before the age of 35 increase their risk for Melanoma by 75%
Of all the Melanoma cases among 18-29 year-olds, 76% were attributed to the use of tanning beds.
71% of tanning salon patrons are females.
One in every three cancers diagnosed worldwide is a skin cancer, 80-90% of which are caused by (UV) ultra violet radiation.
Tanning Beds have UV doses that are 14 times higher UVA and 4 times higher UVB than natural midday sun.
A recent study of Tanning Beds and Vitamin D  found that most tanning beds emit primarily doses of UVA, which is ineffective in stimulating vitamin D synthesis. The Canadian Skin Cancer Foundation recommends a dietary supplement as a alternative way to obtain Vitamin D. Tanning beds SHOULD NOT be considered a safe way to get vitamin D.
* Reference Canadian Skin Cancer Foundation *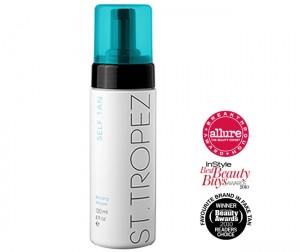 If you are looking for a tan which offers that celebrity golden glow, consider using a sunless tanning product. Essence Of L Medi Spa suggest St.Tropez BronzingMousse Its a super-lighweight, non-greasy, easy to apply velvety mousse that offers a even, natural, all-over tan. It is best applied with the Applicator Mitt.
It is infused with conditioning aloe vera extract and offers long lasting colour. It's Aromaguard fragrance technology eliminates the tell tale aroma of self tanner by 70%
 To learn safer alternatives to treat and manage hyper-pigmentation and acne, call us today to book in for a complimentary consultation at Essence Of L Medi Spa 604.619.4959