Microdermabrasion is a mechanical exfoliation of the dead, outer layers of the skin. It reveals the fresher, healthier skin beneath. The face, neck, decollete, and back of the hands are the most common areas to be treated.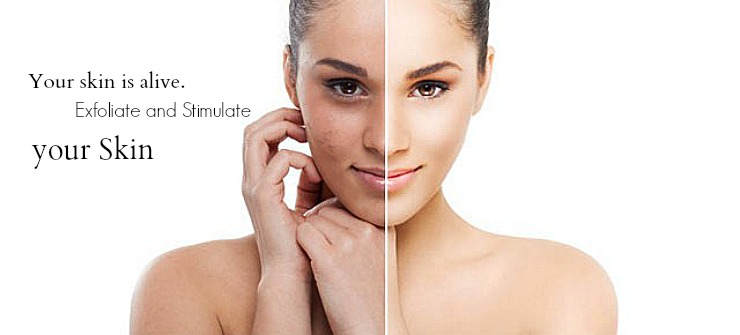 Microdermabrasion is a no-downtime, effective, superficial skin treatment performed at Essence Of L Medi Spa. Microdermabrasion is a mechanical exfoliation of the skin to remove the top layer, called the stratum corneum. The stratum corneum is the layer of the skin where the dead skin cells exist and the effects of sun damage can be seen. Benefits of Microdermabrasion include the softening of fine lines and wrinkles, improvement of skin tone and texture, decrease in pore size, reduction in the appearance of superficial hyperpigmentation, and increase in cell regeneration.
At Essence Of L Medi Spa, I perform the sapphire tip Microdermabrasion. The sapphire tip Microdermabrasion exfoliates the skin with the use of crystals. This technology uses a vacuum and wand with sapphire crystals varying in suction and flow intensities for your particular skin type and condition. It is a very comfortable treatment that is fast, effective, and requires no downtime.
For best results, it is generally recommended that a series of treatments be performed. We will discuss the number of treatments during your private consultation. Microdermabrasion can often be combined with skin care treatments such as Chemical Peels, Facials, and Photo Rejuvenation, as well as appropriate home care products, to achieve optimum results. A typical protocol for Microdermabrasion is 3-6 treatments booked about 7-14 days apart.
Come in for a complimentary consultation and see how Microdermabrasion treatments can improve the integrity of your skin. Call us at 604.619.4959!
If Microdermabrasion isn't for you then maybe the Dermapen treatments are!
I just got a microdermabrasion facial by Leah and I was blown away by the comfort of the spa, cleanliness, overall experience and also her knowledge. Leah is extremely charismatic, and passionate about skin. I recommend her to everyone. She's definitely worth the drive from downtown!