Medical Facials can be therapeutic and relaxing. I can address your specific skin concerns with potent active ingredients balanced with a relaxing, and soothing spa atmosphere.
Pricing: $109
At Essence Of L Medi Spa, I offer Medical Facials as part of my treatment plans to address a variety of different skin concerns. Common conditions treated include: rosacea, acne, aging skin, sensitive skin, and discolouration. I believe that technology alone is not the answer to addressing all skin care concerns. Regular care and maintenance of the skin is necessary to optimize the results of our energy based treatments. Medical grade skin care products, when used on a daily basis, can increase your results even further.
The advanced treatments are referred to as "medical facials" since a pharmaceutical skin care is incorporated into each and every treatment. These high levels of active ingredients improve the quality and integrity of your skin. For example, in the "Medi Facial II", there are ingredients such as Hyaluronic Acid, AHA's ( Glycolic or Lactic Acid), Ascorbic Acid ( Vitamin C), and Retinol (Vitamin A). These ingredients, combined with medical equipment, provide a rejuvenating and effective anti-aging facial treatment for all clients.
Come in for a complimentary consultation and see how Medical Facials can improve the integrity of your skin. Call at 604.531.0575
Conditions Treated: acne, rosacea, dehydrated skin, aging skin, sun damage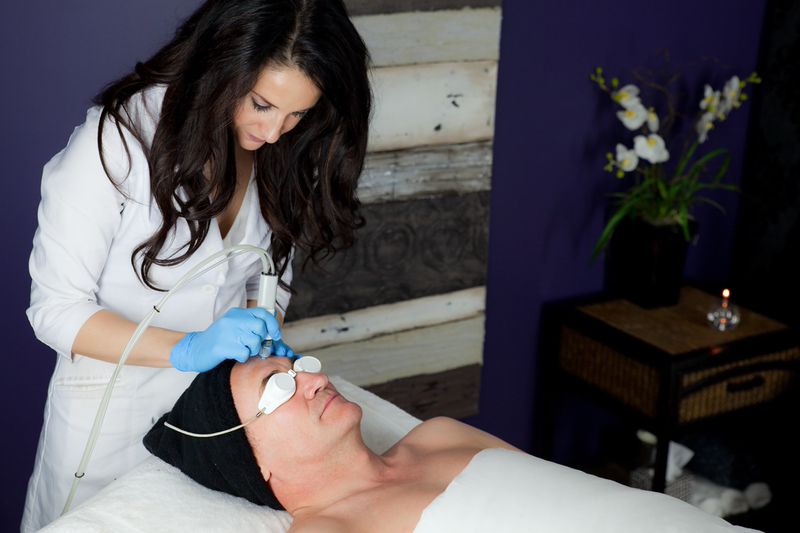 If you are looking for something that is a little bit different then try our Chemical Peels!
Leah, thank you so much for turning my clock back:). My skin is so amazing. Your service and your products are awesome!! And you are beautiful from inside and out
Thank you Leah for the outstanding facial I received 2 weeks ago! I have since followed the skin care regiem Leah prescribed and my skin has never felt or looked so good. I have had many facials and skin care treatments at a variety of spas over the years, Leah's knowledge about skin care and professionalism is the best I have experienced. I would recommend Leah and Essence of L to anyone!
Thank you Leah for the great facial today. I look forward to coming back to your beautiful and relaxing spa and I'm so excited to get started with my new skincare regime.
What an amazing boutique Spa in the heart of White Rock. Leah is a fountain of wonderful information, and loves to see her clients happy! I learned so much in under 20 minutes, and highly recommend her for all skincare related treatments!